1.
Snowden 
(2016)NSA employee Edward Snowden leaks thousands of classified documents to the press.
Director: Oliver Stone
Stars: Joseph Gordon-Levitt, Shailene Woodley, Melissa Leo, Zachary Quinto
Arriving September 16th, 2016. 
2.
Queen of Katwe (2016)
A young girl from Uganda trains to become a world chess champion.
Director: Mira Nair
Stars: Madina Nalwanga, David Oyelowo, Lupita Nyong'o, Martin Kabanza
 Arriving September 23rd, 2016. 
3.
Deepwater Horizon (2016)
Deepwater Horizon, which exploded during April 2010 and created the worst oil spill in U.S. history.
Director: Peter Berg
Stars: Dylan O'Brien, Mark Wahlberg, Kate Hudson, Kurt Russell
 " Based on the 2010 Deepwater Horizon oil spill.
Arriving September 30th, 2016. 
4.
Denial (2016)
Acclaimed writer and historian Deborah E. Lipstadt must battle for historical truth to prove the Holocaust actually occurred when David Irving, a renowned denier, sues her for libel.
Director: Mick Jackson
Stars: Rachel Weisz, Andrew Scott, Timothy Spall, Tom Wilkinson
 Arriving September 30th, 2016. 
5.
The Birth of a Nation (2016)
Nat Turner, a literate slave and preacher in the antebellum South, orchestrates an uprising.
Director: Nate Parker
Stars: Nate Parker, Armie Hammer, Mark Boone Junior, Colman Domingo
 " Arriving October 7th, 2016. 
6.
Hacksaw Ridge (2016)
WWII American Army Medic Desmond T. Doss, who served during the Battle of Okinawa, refuses to kill people and becomes the first Conscientious Objector in American history to be awarded the Medal of Honor.
Director: Mel Gibson
Stars: Teresa Palmer, Luke Bracey, Sam Worthington, Andrew Garfield
 " Arriving November 4th, 2016. 
7.
Loving (2016)
Richard and Mildred Loving, an interracial couple, are sentenced to prison in Virginia in 1958 for getting married..)
Director: Jeff Nichols
Stars: Ruth Negga, Joel Edgerton, Will Dalton, Dean Mumford
 " Arriving November 4th, 2016. " – calebpeli
8.
Bleed for This (2016)
The inspirational story of World Champion Boxer Vinny Pazienza who, after a near fatal car crash, which left him not knowing if he'd ever walk again, made one of sport's most incredible comebacks.
Director: Ben Younger
Stars: Miles Teller, Aaron Eckhart, Katey Sagal, Ted Levine
 " Arriving November 23rd, 2016. "
9.
Gold (2016)
An unlikely pair venture to the Indonesian jungle in search of gold.
Director: Stephen Gaghan
Stars: Bryce Dallas Howard, Matthew McConaughey, Toby Kebbell, Edgar Ramírez
Arriving December 25th, 2016
10.
Barry (2016)
A biopic of Barack Obama set during his time as a college student in New York City.
Director: Vikram Gandhi
Stars: Anya Taylor-Joy, Ashley Judd, Jenna Elfman, Linus Roache
 " Arriving sometime 2016. " 
11.
Billionaire Boys Club (2016)
A group of wealthy boys in Los Angeles during the early 1980s establish a 'get-rich-quick' scam that turns deadly.
Director: James Cox
Stars: Emma Roberts, Taron Egerton, Kevin Spacey, Ansel Elgort
 Arriving sometime 2016. 
12.
Marshall (2016)
About a young Thurgood Marshall, the first African American Supreme Court Justice, as he battles through one of his career-defining cases.
Director: Reginald Hudlin
Stars: Dan Stevens, Kate Hudson, Josh Gad, Chadwick Boseman
 " Arriving sometime 2016. " 
13.
The Mercy (2016)
Yachtsman Donald Crowhurst's disastrous attempt to win the 1968 Golden Globe Race ends up with him creating an outrageous account of traveling the world alone by sea.
Director: James Marsh
Stars: Rachel Weisz, Colin Firth, David Thewlis, Adrian Schiller
 " Arriving sometime 2016. " –
14.
The Siege of Jadotville (2016)
Irish Commandant Pat Quinlan leads a stand off with troops against French and Belgian Mercenaries in the Congo during in the early 1960s.
Director: Richie Smyth
Stars: Jamie Dornan, Mark Strong, Jason O'Mara, Mikael Persbrandt
 " Arriving sometime 2016. "
15.
The Lost City of Z (2016)
In 1925, the legendary British explorer Percy Fawcett ventured into the Amazon jungle in search of a fabled civilization. He never returned.
Director: James Gray
Stars: Tom Holland, Charlie Hunnam, Sienna Miller, Robert Pattinson
16.
Patriots Day (2016)
An account of Boston Police Commissioner Ed Davis's actions in the events leading up to the 2013 Boston Marathon bombing and the aftermath, which includes the city-wide manhunt to find the terrorists behind it.
Director: Peter Berg
Stars: Melissa Benoist, Mark Wahlberg, Michelle Monaghan, Kevin Bacon
 " Arriving January 13th, 2017. " –
17.
Hidden Figures (2016)
A team of African-American women provide NASA with important mathematical data needed to launch the program's first successful space missions.
Director: Theodore Melfi
Stars: Taraji P. Henson, Octavia Spencer, Janelle Monáe, Kevin Costner
 " Arriving January 13th, 2017. "
18.
The Founder (2016)
The story of McDonald's founder, Ray Kroc.
Director: John Lee Hancock
Stars: Linda Cardellini, Patrick Wilson, Michael Keaton, Nick Offerman
 " Biopic about McDonald's founder, Ray Kroc.
Arriving January 20th, 2017. " –
19.
The Zookeeper's Wife (2017)
The Zookeeper's Wife tells the account of keepers of the Warsaw Zoo, Jan and Antonina Zabinski, who helped save hundreds of people and animals during the Nazi invasion.
Director: Niki Caro
Stars: Jessica Chastain, Daniel Brühl, Iddo Goldberg, Michael McElhatton
 Arriving March 31st, 2017. 
20.
Dunkirk (2017)
Allied soldiers from Belgium, Britain, Canada and France are surrounded by the German army and evacuated during a fierce battle in World War II.
Director: Christopher Nolan
Stars: Tom Hardy, Cillian Murphy, Kenneth Branagh, Mark Rylance
 " Arriving July 21st, 2017. " –
21.
Granite Mountain (2017)
A drama based on the elite crew of men who battled a wildfire in Prescott, Arizona in June 2013 that claimed the lives of 19 of their members.
Director: Joseph Kosinski
Stars: Miles Teller, Jennifer Connelly, Jeff Bridges, Taylor Kitsch
" Arriving September 22nd, 2017. " 
22.
Darkest Hour (2017)
Winston Churchill leads a charge against Hitler's army in the early days of World War II.
Director: Joe Wright
Stars: Lily James, Ben Mendelsohn, Gary Oldman, John Hurt
 " Arriving November 24th, 2017. " –
23.
The Greatest Showman on Earth (2017)
The story of American showman P.T. Barnum, founder of the circus that became the famous traveling Ringling Bros. and Barnum & Bailey Circus.
Director: Michael Gracey
Stars: Zendaya, Rebecca Ferguson, Zac Efron, Hugh Jackman
Arriving December 25th, 2017. 
24.
Jackie (2016)
After "her" President Kennedy is murdered, First Lady Jacqueline Kennedy fights through grief and trauma to regain her faith, console her children, and define her husband's historic legacy. (95 mins.)
Director: Pablo Larraín
Stars: Natalie Portman, Peter Sarsgaard, Greta Gerwig, Billy Crudup
 " Arriving sometime 2017. 
25.
Felt (2017)
The story of Mark Felt, who under the name "Deep Throat" helped journalists Bob Woodward and Carl Bernstein uncover the Watergate scandal in 1974.
Director: Peter Landesman
Stars: Diane Lane, Maika Monroe, Liam Neeson, Eddie Marsan
26.
Untitled Detroit Project (2017)
A police raid in Detroit in 1967 results in one of the largest citizen uprisings in the United States' history.
Director: Kathryn Bigelow
Stars: Will Poulter, Hannah Murray, Kaitlyn Dever, Jack Reynor
27.
HHhH (2017)
1942: The Third Reich is at its peak. The Czech resistance in London decides to plan the most ambitious military operation of WWII: Anthropoid…
Director: Cédric Jimenez
Stars: Rosamund Pike, Mia Wasikowska, Jack O'Connell, Jason Clarke sometime 2017. " 
28.
McQueen (2018)A chronicle of the relationship between Steve McQueen and Neile Toffel, who met in 1956 and were married for more than 15 years.February 14th, 2018. " –
29.
Enzo Ferrari (2018)
The life story of Italian sports car entrepreneur, Enzo Ferrari.
Director: Michael Mann
30.
Thrilla in Manila (2018)
The Thrilla in Manila was the third and final boxing match between Muhammad Ali and Joe Frazier. It…
Director: Ang Lee
Stars: Mike Gassaway
32.
Untitled Lucille Ball Biopic 
The life and career of television pioneer, Lucille Ball.
Cate Blanchett is playing Lucille Ball. Here's who should play her costars. Desi Arnaz, Vivian Vance and William Frawley: Who should play 'em? I'm almost done gawking at the fact that Cate Blanchett will star in a Lucille Ball biopic written byAaron Sorkin
Stars: Cate Blanchett
33.
Untitled Evel Knievel Project 
The life story of motorcycle dare devil, Evel Knievel, who rose to fame during the 1970s. Based on Stuart Barker's book 'Life of Evel'.
34.
First Man (????)
A look at the life of astronaut, Neil A. Armstrong, and the legendary space mission that led him to become the first man to walk on the moon. Based on the book, "First Man: The Life of Neil A. Armstrong"
Director: Damien Chazelle
35.
Undefeated: The Rocky Marciano Story (????)
Stars: Jeremy Renner
36.
The Current War 
Electricity titans Thomas Edison and George Westinghouse compete to create a sustainable system and market it to the American people.
Director: Alfonso Gomez-Rejon
Stars: Benedict Cumberbatch
37.
Rocketman 
The story of Elton John's life, from his years as a prodigy at the Royal Academy of Music through his influential and enduring musical partnership with Bernie Taupin.
Director: Michael Gracey
Stars: Tom Hardy
38.
Untitled Mike Tyson Biopic 
A chronicle of champion boxer Mike Tyson's life.
Director: Martin Scorsese
Stars: Jamie Foxx
39.
Untitled Dr. Seuss Project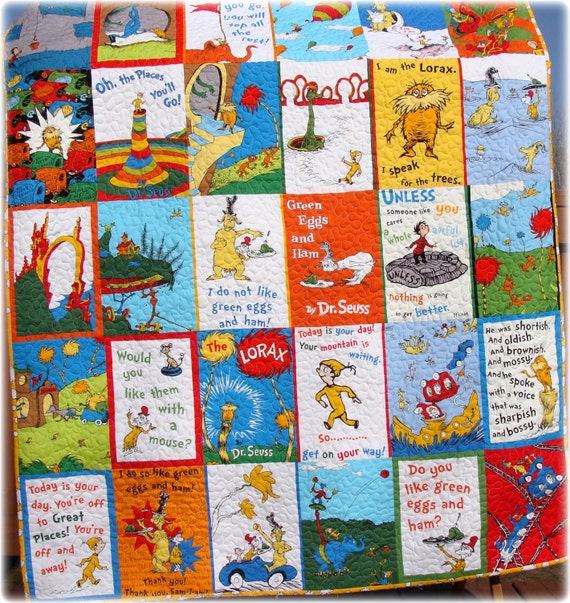 The story of writer and illustrator Theodor Geisel, known for penning many well-known children's books during the 20th Century under the pen name Dr. Seuss.
40.
The War Magician 
Jasper Maskelyne uses the principles of stage magic in ways that influence WWII and beyond.
Stars: Benedict Cumberbatch
41.
Cleopatra 
Cleopatra as a firm ruler and military tactician who embarked on a ruthless rise to power. Cleopatra twice married brothers…   Stars Angelina Jolie
42.
Where the White Man Runs Away 
In 2008, rookie journalist Jay Bahadur forms a half-baked plan to embed himself among the pirates of Somalia…
Director: Bryan Buckley
Stars: Evan Peters, Al Pacino, Melanie Griffith, Barkhad Abdi
43.
The Catcher Was a Spy 
Director: Ben Lewin
Stars: Paul Rudd
44.
Entering Hades 
A journalist commits heinous crimes against women, then reports about them in the periodicals for which writes. Based on the true story of Jack Unterweger.
Stars: Michael Fassbender
45.
I, Tonya
Competitive ice skater, Tonya Harding, rises among the ranks at the U.S. Figure Skating Championships, but her future in the sport is thrown into doubt, when her boyfriend intervenes.
Director: Craig Gillespie
Stars: Margot Robbie