Black culture had a real influence on dance and other art forms in the 20th century. After the American civil war a surge of people from the Caribbean and Deep South migrated into North American cities. In New York the district of Harlem became home to black people from different cultural traditions with their own dances and music.
Harlem became the 'in place' to be amongst both black and white New Yorkers – its clubs brought together dance and music that was alive and exciting. Dances such as the Charleston, Lindyhop and Jitterbug sprang from these clubs as did Jazz music. The influence of this Harlem Renaissance on music and dance in New York in the early 1920s spread into Europe.
Alvin Ailey  was an African-American choreographer and activist who founded the Alvin Ailey American Dance Theater in New York City. He is credited with popularizing modern dance and revolutionizing African-American participation in 20th-century concert dance. His company gained the nickname "Cultural Ambassador to the World" because of its extensive international touring. Ailey's choreographic masterpiece Revelations is believed to be the best known and most often seen modern dance performance.
Katherine Mary Dunham (also known as Kaye Dunn, was an American dancer, choreographer, author, educator, and social activist. Dunham had one of the most successful dance careers in American and European theater of the 20th century, and directed her own dance company for many years. She has been called the "matriarch and queen mother of black dance."
Bill "Bojangles" Robinson
Broadway legend Bill "Bojangles" Robinson was born Luther Robinson in Richmond, Virginia, on May 25, 1878. Robinson started his career as a vaudeville performer, transitioning to Broadway and to Hollywood films in the 1930s and 1940s. His delicate tap-dance style and cheerful demeanor made Robinson a favorite of both black and white audiences. He died in New York City on November 25, 1949.
Josephine Baker
Josephine Baker sashayed onto a Paris stage during the 1920s with a comic, yet sensual appeal that took Europe by storm. Famous for barely-there dresses and no-holds-barred dance routines, her exotic beauty generated nicknames "Black Venus," "Black Pearl" and "Creole Goddess." Admirers bestowed a plethora of gifts, including diamonds and cars, and she received approximately 1,500 marriage proposals. She maintained energetic performances and a celebrity status for 50 years until her death in 1975. Unfortunately, racism prevented her talents from being wholly accepted in the United States until 1973.
Eartha Kitt
Eartha Mae Kitt was an American actress, singer, cabaret star, dancer, stand-up comedian, activist and voice artist, known for her highly distinctive singing style and her 1953 recordings of "C'est Si .
Janet Collins
Janet Collins  was a ballet dancer, choreographer, and teacher. She performed on Broadway, in films, and appeared frequently on television.She was among the pioneers of black ballet dancing, one of the few classically trained Black dancers of her generation.
The Nicholas Brothers were a team of dancing brothers, Fayard (1914–2006) and Harold (1921–2000), who performed a highly acrobatic technique known as "flash dancing". With a high level of artistry and daring innovations, they were considered by many to be the greatest tap dancers of their day. Their performance in the musical number "Jumpin' Jive" (with Cab Calloway and his orchestra) featured in the movie Stormy Weather is considered by many to be the most virtuosic dance display of all time.[Growing up surrounded by vaudeville acts as children, they became stars of the jazz circuit during the heyday of the Harlem Renaissance and went on to have successful careers performing on stage, film, and television well into the 1990s.
Janet Damita Jo Jackson (born May 16, 1966) is an American singer, songwriter, dancer and actress. Known for a series of sonically innovative, socially conscious and sexually provocative records, as well as elaborate stage shows, television and film roles, she has been a prominent figure in popular culture for over 30 years. The youngest child of the Jackson family, she began her career with the variety television series The Jacksonsin 1976 and went on to appear in other television shows throughout the 1970s and early 1980s, including Good Times and Fame.
Michael Joseph Jackson(August 29, 1958 – June 25, 2009) was an American singer, songwriter, record producer, dancer, and actor. Called the King of Pop, his contributions to music, dance, and fashionalong with his publicized personal life made him a global figure in popular culture for over four decades.
Savion Glover
Born on November 19, 1973, in Newark, New Jersey, Savion Glover is a virtuosic tap dancer who made his Broadway debut at 12 in The Tap Dance Kid, followed by Black and Blue. He later worked with director George Wolfe on Jelly's Last Jam and Bring in 'da Noise/Bring in 'da Funk, for which Glover won a choreography Tony. He later received another Tony nomination for his choreography work on 2016's Shuffle Along. A teacher as well, Glover has made appearances in a variety of television and film projects.
Sammy Davis Jr
Sammy Davis Jr. was a highly popular actor, comedian, singer and dancer. He was also part of the Rat Pack with Frank Sinatra and Dean Martin, with whom he starred in several films.
Gregory Oliver Hines (February 14, 1946 – August 9, 2003) was an American dancer, actor, singer, and choreographer.
M.C. Hammer
Stanley Kirk Burrell (born March 30, 1962), better known by his stage name M.C. Hammer (or simply Hammer), is an American hip hop recording artist, dancer, record producer, entrepreneur, spokesman and actor. He had his greatest commercial success and popularity from the late 1980s until the late 1990s. Remembered for his rapid rise to fame, Hammer is known for hit records (such as "U Can't Touch This" and "2 Legit 2 Quit"), flashy dance movements, choreography and eponymous Hammer pants. Hammer's superstar-status and entertaining showmanship made him a household name and hip hop icon.
James Brown
James Joseph Brown(May 3, 1933 – December 25, 2006) was an American singer, songwriter, record producer, dancer and bandleader. The founding father of funk music and a major figure of 20th century popular music and dance, he is often referred to as the "Godfather of Soul".In a career that spanned six decades, he influenced the development of several music genres.
Cholly Atkins
Born Charles Sylvan Atkinson, a native of Pratt City, Alabama, Cholly Atkins began dancing in the late 1930s before entering military service in 1942 during World War II. Upon leaving the U.S. Army. Atkins first found fame as one-half of Atkins & Coles, a top vaudeville dance act with partner Charles "Honi" Coles, debuting at the Apollo Theater in Harlem, New York. Atkins & Coles toured extensively nationally and internationally, performing in showcases with major jazz and swing bands, including those led by Louis Armstrong, Charlie Barnet, Count Basie, Cab Calloway and Lionel Hampton. The pair also performed from 1949 to 1952 onBroadway in the stage production, Gentlemen Prefer Blondes.
Geoffrey Holder
Geoffrey Lamont Holder (August 20, 1930 – October 5, 2014) was a Trinidadian-American actor, choreographer, dancer, painter, singer, and Tony Award–winning stage director and costume designer. He was known for his height (6 ft 6 in), "hearty laugh", and heavily accented bass voice combined with precise diction. From his film career, he is particularly remembered as the villain Baron Samedi in the 1973 Bond-movie Live and Let Die.
Bill T. Jones
Bill T. Jones (born February 15, 1952) is an American artistic director, choreographer and dancer. Jones has received numerous awards for his work and is the co-founder of the Bill T. Jones/Arnie Zane Dance Company
Tupac Amaru Shakur
Tupac Amaru Shakur  born Lesane Parish Crooks; June 16, 1971 – September 13, 1996), also known by his stage names 2Pac and Makaveli, was an American rapper, record producer and actor. As of 2007, Shakur has sold over 75 million records worldwide.His double disc albums All Eyez on Me and his Greatest Hits are among the best selling albums in the United States.He has been listed and ranked as one of the greatest artists of all time by many magazines, including Rolling Stone which ranked him 86th on its list of The 100 Greatest Artists of All Time. He is consistently ranked as one of the greatest rappers ever, as well as one of the most influential rappers of all time.Shakur began his career as a roadie, backup dancer, and MC for the alternative hip hop group Digital Underground, eventually branching off as a solo artist.
Frankie Manning
Frankie Manning (May 26, 1914 – April 27, 2009) was an American dancer, instructor, and choreographer. Manning is considered one of the founders of Lindy Hop.
Lena Horne
Lena Mary Calhoun Horne (June 30, 1917 – May 9, 2010) was an American Award–winning jazz and pop music singer, dancer, actress, and civil rights activist. Horne's career spanned over 70 years appearing in film, television, and theater. Horne joined the chorus of the Cotton Club at the age of 16 and became a nightclub performer before moving to Hollywood, where she had small parts in numerous movies, and more substantial parts in the 1943 films Cabin in the Sky and Stormy Weather. Because of the Red Scare and her political activism, Horne found herself blacklisted and unable to get work in Hollywood.Returning to her roots as a nightclub performer, Horne took part in the March on Washington in August 1963, and continued to work as a performer, both in nightclubs and on television, while releasing well-received record albums. She announced her retirement in March 1980, but the next year starred in a one-woman show, Lena Horne: The Lady and Her Music, which ran for more than three hundred performances on Broadway. She then toured the country in the show, earning numerous awards and accolades. Horne continued recording and performing sporadically into the 1990s, disappearing from the public eye in 2000. Horne died of congestive heart failure on May 9, 2010 at age 92.
Henry LeTang

Henry LeTang (June 19, 1915 – April 26, 2007) was an American theatre, film, and television choreographer and a dance instructor.
Hattie McDaniel
Hattie McDaniel (June 10, 1895 – October 26, 1952) was an African American actress, singer-songwriter, and comedian. She is best known for her role as Mammy in Gone with the Wind (1939), for which she won theAcademy Award for Best Supporting Actress, the first African American to win an Academy Award.In addition to acting in many films, McDaniel was a professional singer-songwriter, comedian, stage actress, radio performer, and television star; she was the first black woman to sing on the radio in the U.S.She appeared in over 300 films, although she received screen credits for only 80 or so.
Michael Peters
Michael Douglas Peters (August 6, 1948 – August 29, 1994) was an American choreographer.Peters danced with Talley Beatty, Alvin Ailey, Bernice Johnson, and Fred Benjamin, and worked with Michael Bennett. Bennett and Peters shared a 1982 Tony Award for Best Choreography for their work on the Broadway musical Dreamgirls. In 1985, he directed and choreographed the Ellie Greenwich jukebox musical Leader of the Pack.
Ben Vereen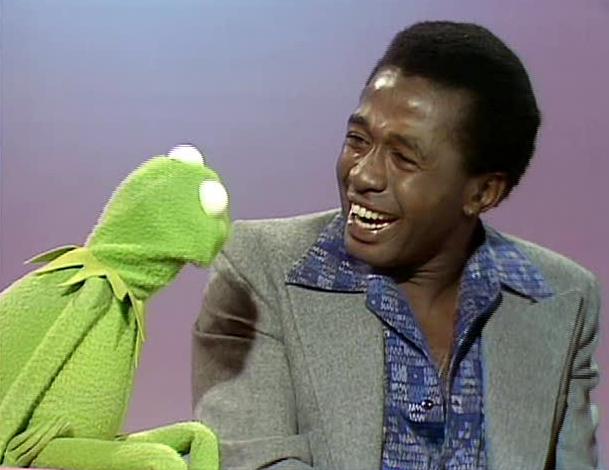 Ben Vereen (born October 10, 1946) is an American actor, dancer, and singer who has appeared in numerous Broadway theatre shows. Vereen graduated from Manhattan's High School of Performing Arts.
Gene Anthony Ray
Gene Anthony Ray (May 24, 1962 – November 14, 2003) was an American actor, dancer, and choreographer. He was known for his portrayal of dancer Leroy Johnson in both the 1980 film Fame and the 1982–1987Fame television series based upon the film.Born in Harlem, New York on May 24, 1962,Ray grew up in the neighborhood of West 153rd Street. He began performing early in life, street dancing[1] at block parties. He performed in a dance class at the Julia Richman High School; he skipped school one day to audition for Fame choreographer, Louis Falco.Ray attended the New York High School of the Performing Arts, the inspiration for the film Fame, but was kicked out after one year. "It was too disciplined for this wild child of mine," Ray's mother, Jean E. Ray said
Scatman Crothers
Benjamin Sherman Crothers (May 23, 1910 – November 22, 1986) was an American actor, singer, dancer and musician known for his work as Louie the Garbage Man on the TV show Chico and the Man and as Dick Hallorann in Stanley Kubrick's The Shining (1980), the latter of which earned him the Saturn Award for Best Supporting Actor.He was also a prolific voiceover artist, and provided the voices of Meadowlark Lemon in the Harlem Globetrotters' animated TV series, Jazz the Autobot in The Transformers and The Transformers: The Movie (1986), the title character in Hong Kong Phooey and Scat Cat in the animated Disney film The Aristocats (1970).
Hinton Battle
Hinton Battle (born November 29, 1956) is a German-American actor, singer, dancer, and dance instructor. He has won three Tony Awards, all in the category of Featured Actor in a Musical. He was the first to portray the Scarecrow in the stage version of The Wiz (a role assumed by Michael Jackson in the 1978 film adaptation).Battle was born in Neubrücke, Hoppstädten, West Germany, part of the Baumholder Army Military Community, and raised in Washington, D.C. and New York City. His mother was a homemaker and his father a U.S. army officer.Battle's talent became apparent at the age of nine. After three years of studying ballet at the Jones-Haywood School of Ballet, he received a scholarship to The School of American Ballet where he studied until the age of fifteen under George Balanchine. That same year, Hinton made his Broadway debut starring as the Scarecrow in The Wiz.
Prince
Prince Rogers Nelson (June 7, 1958 – April 21, 2016) was an American singer, songwriter, multi-instrumentalist, record producer, and actor. He was a musical innovator and known for his eclectic work, flamboyant stage presence, extravagant dress and makeup, and wide vocal range.
Sisqó
Mark Althavean Andrews, known by his stage name Sisqó, is an American R&B singer, songwriter, dancer, record producer and actor. He is the lead singer of R&B group Dru Hill, and has also released solo materia
Aaliyah Dana Haughton January 16, 1979 – August 25, 2001 was an American singer, dancer, actress, and model. She was born in Brooklyn, New York, and raised in Detroit, Michigan. At the age of 10, she appeared on the television show Star Search and performed in concert alongside Gladys Knight. At age 12, Aaliyah signed with Jive Records and her uncle Barry Hankerson's Blackground Records. Hankerson introduced her to R. Kelly, who became her mentor, as well as lead songwriter and producer of her debut album, Age Ain't Nothing but a Number. The album sold three million copies in the United States and was certified double platinum by the Recording Industry Association of America (RIAA).
Omarion
Omari Ishmael Grandberry (born November 12, 1984), better known as Omarion, is an American R&B singer, songwriter, dancer and actor. He is best known as being the lead singer of R&B boy band B2K; the group achieved success with singles like "Bump, Bump, Bump", which reached number-one on the Billboard Hot 100.
Usher (singer)
Usher Raymond IV (born October 14, 1978) is an American singer, songwriter, dancer, and actor. Born in Dallas, Texas but raised and lived in Chattanooga, Tennessee until moving to Atlanta, Georgia. At the age of 12, his mother put him in local singing competitions, before catching the attention of a music A&R from LaFace Records. In August 1994 he released his self-titled debut album, Usher with the lead singles "Can U Get wit It" and "Think of You"
Beyoncé
Beyoncé Giselle Knowles-Carter  born September 4, 1981) is an American singer, songwriter, record producer and actress. Born and raised in Houston, Texas, she performed in various singing and dancing competitions as a child and rose to fame in the late 1990s as lead singer of R&B girl-group Destiny's Child.
Chris" Brown
Christopher Maurice "Chris" Brown (born May 5, 1989) is an American singer, songwriter, dancer, and actor. Born in Tappahannock, Virginia, he was involved in his church choir and several local talent shows from a young age. Having signed with Jive Records in 2004, Brown released his self-titled debut studio album the following year.

Ciara Princess Wilson is an American singer, songwriter, record producer, dancer, actress and fashion model. Born in Austin, Texas, she traveled around the world during her childhood, eventually moving to Atlanta, Georgia where she joined the girl group Hearsay (not to be confused with the British group Hear'Say); however, the group disbanded after having differences
Camille A. Brown
Camille A. Brown is a dancer, choreographer, director and dance educator. Camille started her career as a dancer in Ronald K. Brown's Evidence, A Dance Company, and was a guest artist with Rennie Harris Puremovement, and Alvin Ailey American Dance Theater (2008 and 2011). She continued on to start her own dance company, Camille A. Brown & Dancers, and has congruently choreographed commissioned pieces for many notable dance companies, Broadway shows, and universities. She has also taught at various universities such as Long Island University, Barnard College and ACDFA (University of Akron), among others.
Tina Turner
Tina Turner, née Anna Mae Bullock, is an American-born Swiss recording artist, dancer, actress and author, whose career has spanned more than fifty years, earning her widespread recognition and numerous awards.
Teyana Taylor (born December 10, 1990), is an American recording artist and actress from Harlem, New York. In 2007, Taylor signed a record deal with American musician Pharrell Williams' Star Trak Entertainmentimprint, before making her first national appearance on MTV's My Super Sweet 16. In 2012, she signed to Kanye West's GOOD Music label through Def Jam, after asking for her release from Star Trak.