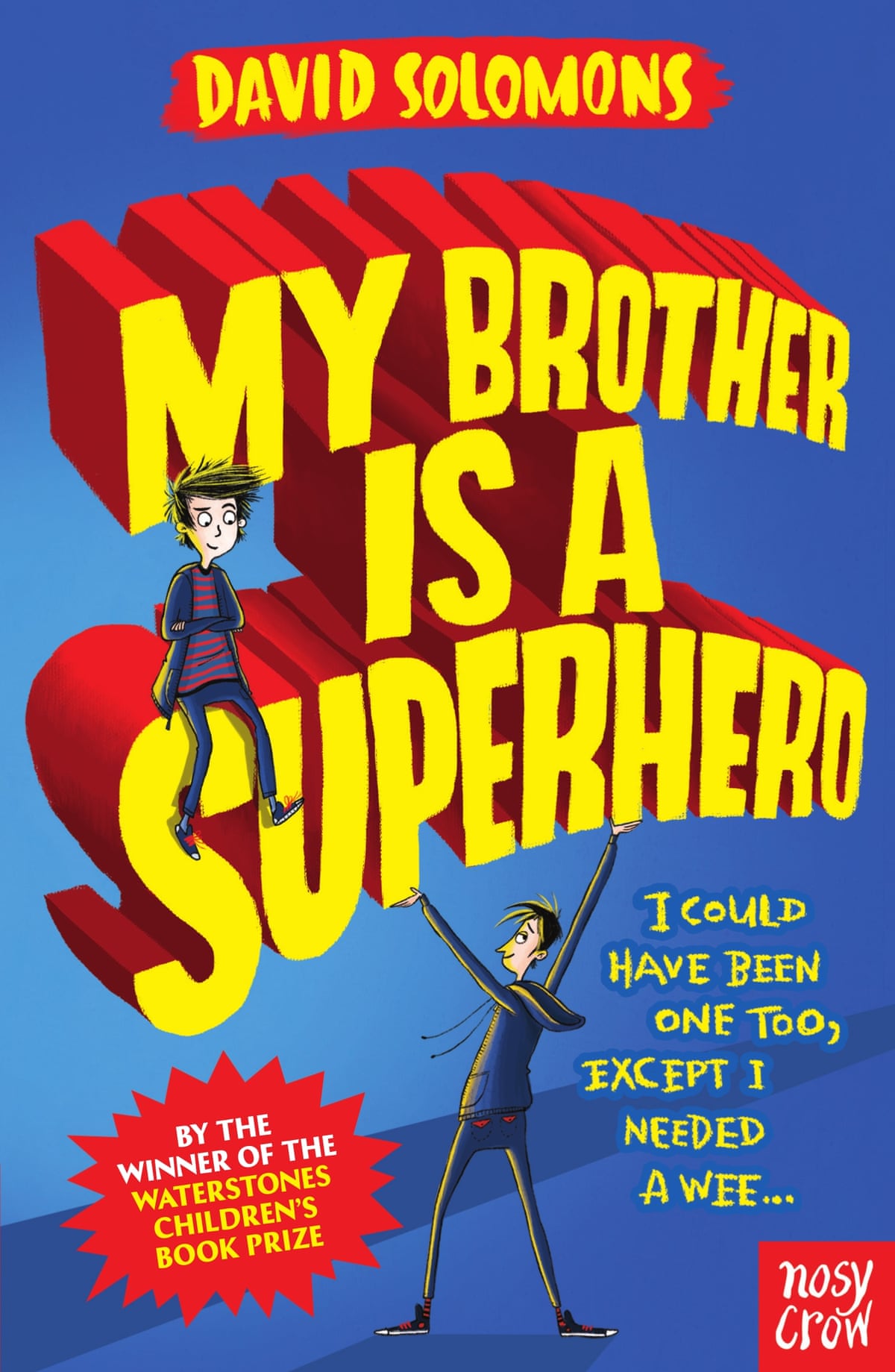 In the Heart of Texas by Ginger McKnight-Chavers
Everything is bigger in Texas — the hair, the real estate, and the drama in the pages of In The Heart of Texas. Forty-one-year-old soap star Jo Randolph manages to lose her Hollywood dream and burn all Tinseltown bridges in the span of 24 hours — literally. Caught in a PR nightmare, her agent ships her off to her Texas hometown and she desperately tries to reconnect to life beyond the limelight.
Release date: Oct. 25
The Kept Woman by Karin Slaughter
This emotionally charged thriller will leave you up at night, turning each dramatically delicious page until the unnerving conclusion. Will Trent of the Georgia Bureau of Investigation is given the case of a lifetime — the brutal murder of an ex-cop — and Will's troubled past is eventually linked to the bloody crime. So suspenseful our Fitbits couldn't even deal, The Kept Woman is the unforgettable literary roller coaster to ride this Fall.
Release date: Sept. 20
Leave Me by Gayle Forman
For the mamas out there who fantasize about escaping a world where no one is depending on you for survival, you'll relate to this one. Reeling from a recent heart attack — one she was too busy to even notice occurred — working mother and wife Maribeth Klein decides to put herself first and run away. This impressive tale dives deep into modern motherhood and the deep-rooted fears that stem from it.
Release date: Sept. 6
Orphans of the Carnival by Carol Birch
Julia Pastrana was branded a freak at birth because of her unusual face, a hindrance that would propel her to international fame in the carnival world. Despite her success and her ability to amuse thousands, she longs for the ultimate human connection: love. When a mysterious man in New Orleans gives her a potion that guarantees her a soul mate, she doesn't hesitate to guzzle it down, but will that love be authentic? A beautifully heartbreaking ode to the human experience, Orphans of the Carnival will leave a mark on your heart.
Release date: Nov. 8
The Witch House of Persimmon Point by Suzanne PalmieriWhen we go back home, we expect warm cookies, Mom's embrace, and an ample supply of fuzzy blankets. Bryd Whalen instead discovers macabre secrets about the history of her ancestral home and family, which will possibly haunt her forever. This dazzlingly shadowy tale of how the past always seeps into the future will leave readers tormented by mystery.
Release date:
Oct. 11
Three Dark Crowns by Kendare Blake
The perfect way to balm the pangs of Game of Thrones separation anxiety, this spellbinding tale about three sisters fighting to the death for the throne will add adventure and adrenaline to your fall season. Three Dark Crowns is the perfect cocktail of heart-pounding suspense, fantasy, and unexpected outcomes.Release date: Sept. 20
The Girl with the Lower Back Tattoo by Amy Schumer – Comedian, writer, producer, and actress Schumer reflects on her childhood antics and her rise to stardom, in a series of very personal essays.
Hungry Heart: Adventures in Life, Love, and Writing by Jennifer Weiner – A #1 New York Times bestselling author makes her first foray into nonfiction. Weiner takes the raw stuff of her personal life and spins it into a collection of funny and moving essays on modern womanhood.
American Heiress: The Wild Saga of the Kidnapping, Crimes, and Trial of Patty Hearst by Jeffrey Toobin – The author of The Run of His Life: The People v. O.J. Simpson provides another definitive and nuanced look at a notorious crime case—this time, the 1974 abduction of heiress Patty Hearst in San Francisco by the Symbionese Liberation Army, and its sensational aftermath.
The Black Panthers: Portraits from an Unfinished Revolution, edited by Bryan Shih and Yohuru Williams – With a splendid assemblage of pictures and interviews, photographer Shih and historian Williams shine fresh light on the people in and the diverse activities of the Black Panther Party on the 50th anniversary of its founding.
Hidden Figures: The American Dream and the Untold Story of the Black Women Mathematicians Who Helped Win the Space Race by Margot Lee Shetterly – The story of NASA's African-American female mathematicians and the crucial role they played in America's space program is set against the backdrop of the Jim Crow South.
They Can't Kill Us All: The Story of #Blacklivesmatter by Wesley Lowery (Little, Brown, Nov.) – Washington Post reporter Lowery takes a behind-the-barricades look at the young men and women leading the Black Lives Matter movement.
Born to Run by Bruce Springsteen – The Boss tells the story of his life: "Writing about yourself is a funny business…. But in a project like this, the writer has made one promise, to show the reader his mind. In these pages, I've tried to do this."
Shaken by Tim Tebow, with A. J. Gregory – Former star quarterback and Heisman Trophy–winner Tebow pulls the curtain back on his biggest career moments and explains how his faith has bolstered him through good and bad.
A Call to Mercy by Mother Teresa  – Published to coincide with Pope Francis's Year of Mercy and the Vatican's canonization of Mother Teresa in September 2016, this new book of unpublished material from the Nobel Peace Prize winner brings together the holy woman's teachings on mercy and compassion.
The Fortunes, Peter Ho Davies
Davies, a master storyteller, blends fact with fiction in this saga of immigration, acclimation, and Chinese culture, which he tells through the experiences of Chinese-Americans at different points in history.
Ghosts, Raina Telgemeier
In Telgemeier's novel, Catrina's family moves to Northern California to help her sister Maya's cystic fibrosis. Catrina soon realizes their new town may be haunted—and to her horror, Maya wants to meet a ghost.
Where I Am Now?, Mara Wilson
After starring in beloved films like Matilda as a child, Wilson left the spotlight. She returns as a talented writer with Where Am I Now?
Crooked Kingdom, Leigh Bardugo
Bardugo's Six of Crows, a 2015 fantasy-heist novel set in an alternative Dutch underworld, introduced readers to the six badass teenagers whose adventures continue in this second novel.
Darling Days, iO Tillett Wright
In what looks to be a groundbreaking work, the gender revolutionary and artist reminisces about his East Village upbringing and early life.
Shirley Jackson A Rather Haunted Life, Ruth Franklin
The "Lottery" author finally gets the critical biography she deserves.
Our Chemical Hearts, Krystal Sutherland
Grace is enigmatic (and doesn't shower as often as she should); Henry is cute but hopeless around girls. This much-buzzed-about debut captures the messy, awkward, all-consuming emotions of a teen's first love.
We Know It Was You, Maggie Thrash
Thrash's Twin Peaks-esque whodunit—the first in a new series—starts off with a bang, when a gorgeous cheerleader throws herself off a bridge into the roiling river below. Or did she? The story unspools from the points of view of other kids at the school.
Something in the Blood, David J. Skal
Skal plumbs the intriguing mysteries of Bram Stoker's life.
Tetris, Box Brown (Oct. 11)
Brown takes us into the fascinating world of Tetris, from the story of its Russian inventor, Alexey Pajitnov, and the bidding war it sparked to what happens in your brain when you play the videogame.
The Fall Guy, James Lasdun (Oct. 18)
As the pages turn, the nervous tension ticks ever higher in Lasdun's combustible psychological thriller, which involves an affluent banker and his wife, a ne'er-do-well cousin, a hot summer, and an upstate vacation house.
Roughing It in the Bush by Susanna Moody
Margaret Atwood introduces this Carol Shields adaptation of Susanna Moodie's classic. Graphic artist Selena Goulding illustrates it, since Alice Munro is lousy at ink work.
Nicotine by Nell Zink
A property occupied by affable squatters comes between business-school grad Penny and her aging hippie parents.
Welcome to the Universe
Neil deGrasse Tyson, Michael Strauss, and J. Richard Gott
This heavily illustrated book by three leading astrophysicists covers topics including why Pluto lost its planetary status, whether our universe is part of an infinite cosmos, and the prospects of intelligent life elsewhere in the universe.
My Own Words by Ruth Bader Ginsburg, 
The writings of the U.S. Supreme Court's notorious Ruth Bader Ginsburg are collected in a new volume.
What Light, Jay Asher (Oct. 18)
Fans have been clamoring for another Asher novel ever since the publication ofThirteen Reasons Why, and this romance—starring a girl who grew up on a Christmas-tree farm—won't disappoint.
A Life in Parts, Bryan Cranston (Oct. 18)
By turns gritty, funny, and sad, this fiercely intelligent book from the Breaking Bad star defies celebrity-memoir tropes.
The Princess Diarist, Carrie Fisher (Oct. 18)
The diary she kept while filming the original Star Wars inspired Fisher's latest memoir.
The Whistler, John Grisham (Oct. 25)
Grisham, who just keeps getting better and better, likes to delve into hot-button issues in his fiction: This time, he takes on corrupt judges.
The Death and Life of Zebulon Finch Vol 2, Daniel Kraus (Oct. 25)
In Vol. 1, Finch—a 17-year-old gangster known as "the Black Hand"—met his demise in 19th-century Chicago. Sort of. His ability to move, think, and speak remained intact as his body disintegrated, and he began roaming through time and countries trying to make sense of his predicament. Now the curiously appealing, globe-trotting dead kid is back for a second installment.
Not Dead Yet, Phil Collins (Oct. 25)
The musician has promised an unvarnished "warts-and-all" look back at his life and career.
The Beach at Night, Elena Ferrante (Nov. 1)
Famous for her violent Neapolitan novels, the pseudonymous author isn't necessarily lightening things up for her forthcoming children's book. Dark and eerie, The Beach at Night follows a doll who is abandoned on a sandy shore and must face scary figures on her own—like the Mean Beach Attendant and his Big Rake.
Night School, Lee Child (Nov. 7)
Child recently told EW that his new Jack Reacher book is "a prequel set in 1996—Reacher is still in the Army, and he's moved to an emergency task force because the intelligence services in Europe have plucked a menacing phrase from the air: 'The American wants a hundred million dollars.'"
Heartless, Marissa Meyer (Nov. 8)
The Lunar Chronicles author knows how to breathe new life into old tales, andHeartless imagines Alice in Wonderland's Queen of Hearts long before she set heads rolling—here, she's just a lovesick teen who wants to be a baker.
The Couple Next Door by Shari Lapena
An infant goes missing, a family unravels and every single character tries to maintain a white-knuckle grip on their appalling secrets in Toronto author Shari Lapena's thriller.
The Ballroom by Anna Hope,The Sharston Asylum separates men and women, but on Friday nights they're brought together in a ballroom to dance. It's here, in 1911, that Ella Fay (defiant factory worker) and John Mulligan (chronic depressive ) begin a furtive romance that shapes The Ballroom.
The Underground Railroad by Colson Whitehead
Whitehead takes railroad the metaphor and turns it literal: There is an actual train spiriting fugitive slaves through a historically unrecognizable America. Tennessee has burned to the ground; South Carolina boasts skyscrapers; North Carolina wants to ban both slavery and black people. The landscape changes, but Cora's resolve to find true freedom never wavers.
Thrice the Brinded Cat Hath Mew'd by Alan Bradley 
Twelve-year-old snoop Flavia de Luce has been booted from her all-girls school in Canada and is back in England, peddling furiously around on her bicycle, looking for mysteries to solve. In Bradley's eighth instalment of the series, she stumbles on a woodcutter's corpse, an indifferent kitty and an aggravating number of false leads.
Stranger by David Bergen,
An affair leads to a pregnancy leads to a child stolen from Íso, the young, impoverished Guatemalan woman who anchors Stranger. Íso manages the journey across Mexico into a dystopian United States, where her disadvantages can't match her determination to reclaim her daughter.
Here I Am by Jonathan Safran Foer
The Everything Is Illuminated authour is back with his first novel in more than a decade, about the failure of a marriage. (Also, the invasion of Israel.)
By Gaslight by Steven Price
When a woman's body is pulled from the Thames, detective William Pinkerton holds his nose and teams up with a thief and an ex-prisoner to track down a notorious criminal connected to her fate. Price's epic begins in 1885 London but broadens to Civil War battlefields and South African diamond mines before descending again into those Dickensian alleyways.
The Art of Waiting by Belle Boggs,
Boggs' memoir explores her years of hope and fear as she tried to conceive her daughter. She speaks to people who chose adoption, chose surrogates or chose to stop trying, examining, with deep empathy, the many ways we build a family.
Scrappy Little Nobody, Anna Kendrick (Nov. 15)
The Pitch Perfect star can sing, act, and write hilarious tweets. Fortunately she's imbued the pieces in Scrappy Little Nobody with that same humor.
Talking As Fast As I Can, Lauren Graham (Nov. 29)
Just in time for Gilmore Girls revival mania, Graham—who already has a novel under her belt—tries her hand at nonfiction in Talking as Fast as I Can.
The Wood for the Trees, Richard Fortey (Dec. 6)
It's rare to find nature writing as precise and elegant as Fortey's, which follows the changes in a few acres of English woodland through all four seasons.
The Parcel by Anosh Irani, 
Madhu, who was born a boy, chose to become a eunuch and identifies now as a third sex, known in Bombay's red-light district as a hijra. Madhu was the jewel of the brothel and a skilled teacher of sex workers. Now, in her 40s, she's begging in the streets — until she is brought back to prepare a trafficked girl for her fate, one neither of them can quite accept.
Beginning Readers (Grades K–2, Ages 5–8)
Bubble Trouble Tom Percival. Bloomsbury USA Childrens. Bubble Trouble is the tale of two friends who make their bubbleblowing fun a competition. Their competition and friendship goes bad, but after they both lose, they work together to create the "world's largest bubble."
Charlie Plays Ball Ree Drummond. Ill. Diane deGroat. HarperCollins. Charlie the ranch dog plays ball with the farm animals. He gets his big chance to score in a game. The book includes a simple recipe that can be shared with readers and their families. *Clark the Shark: Afraid of the Dark Bruce Hale. Ill.
Guy Francis. HarperCollins. This is Clark the Shark's first sleepover. When his friends begin telling scary stories, Clark makes up a jingle to help him stay cool. The story ends with how friendships can conquer fears.
Fright Club Ethan Long. Bloomsbury USA Childrens. Who said only monsters can be scary? The fright club learns that even the cutest of creatures can be scary, especially on Halloween.
If You Ever Want to Bring an Alligator to School, Don't! Elise Parsley. Little, Brown Books for Young Readers. This is the story of Magnolia, who brought her alligator for show and tell. But the alligator gets her into major trouble, and now she wants to send her alligator away before any more trouble starts.
I Really Like Slop! Mo Willems. Disney-Hyperion. Piggie invites her friend Gerald to try her favorite food—slop! Although Gerald is unsure about trying the slop, he does anyway because Piggie is his best friend. Gerald doesn't like the slop, but he's glad he tried it for his best friend.
I Will Take a Nap! Mo Willems. Disney-Hyperion. Mo Willems once again touches on a familiar theme: naptime. When Gerald wants to take a nap, his friend Piggie joins him. Children will enjoy this story because it is something to which they can relate.
*The Little Shop of Monsters R.L. Stine. Ill. Marc Brown. Little, Brown Books for Young Readers. The Little Shop of Monsters is a charming story about all different kinds of monsters. You are asked to be ready to pick out one to take home. Wait, you don't pick one, it picks you. The illustrations are lovable. No one will walk away being scared of monsters.
Max the Brave Ed Vere. Sourcebooks Jabberwocky. Max is a brave cat that knows he is supposed to protect the home from Mouse…but what is Mouse? This fun story will keep kindergarten through second-grade readers engaged from start to finish! Monkey and
Duck Quack Up! Jennifer Hamburg. Ill. Edwin Fotheringham. Scholastic. Monkey and Duck are trying to win a rhyming contest in which the prize is a cruise. Monkey comes up with a plan to win the cruise and they set off for sea.
Monster Needs a Party Paul Czajak. Ill. Wendy Grieb. Mighty Media Kids. Paul Czajak's Monster series has a new adventure. He wants to have a pirate birthday party, but his friends cannot come. So his boy takes him to "Pirateland" for some pirate fun, but after his fun-filled day he has a surprise for Monster. Must. Push. Buttons! Jason Good. Ill. Jarrett Krosoczka. Bloomsbury USA Childrens. This story is about a boy who is very busy wanting to push buttons. He also tries to do lots of different things. Kids will find it funny because he is so incredibly busy. Many of them can relate to all of the things he wants to do.
The Nuts: Sing and Dance in Your Polka-Dot Pants Eric Litwin. Ill. Scott Magoon. Little, Brown Books for Young Readers. Hazel loves her polka-dot pants so much she makes up a song about them. After Hazel's father, mother, and brother ignore her and her song, Hazel calls her grandmother to rock out with her. When the rest of Hazel's family hears grandmother and Hazel rocking out, they decide to join in.
Young Readers (Grades 3–4, Ages 8–10)
Ancient Earth Journal: The Early Cretaceous: Notes , Drawings, and Observations From Prehistory Juan Carlos Alonso and Gregory S. Paul. Quarto/Walter Foster Jr. This book tells about the different dinosaurs of different eras: Theropauds, Sauropods, Ornithischians, Pterosaurs, and birds. Because this book is very visual, it will help the learners to compare and contrast among the dinosaurs and will give them a clear understanding about the different species of dinosaurs.
Animal Beauty Kristin Roskifte. Eerdmans Books for Young Readers. The elephant picks up a beauty magazine and learns how to get rid of her wrinkles. The other animals also try to improve their looks. The book reminds readers to appreciate who they are. Animal Mouths Mary Holland. Arbordale. The larger-than-life, full-spread pictures engage readers and encourage them to study the fine details. The facts describe the animal and its unique facial features, including mouth, teeth, and bills.
The Baby-Sitters Club: Kristy's Great Idea Ann M. Martin. Ill. Raina Telgemeier. GRAPHIX/Scholastic. The Baby-Sitters Club gets a graphic novel makeover in this new edition geared toward intermediate students. Popular book in a popular style is sure to please any young reader who is interested in babysitting!
The Case for Loving Selina Alko. Ill. Sean Qualls. Arthur A. Levine/Scholastic. The story of an interracial marriage and family set in the early 60s brings to life the harsh reality of segregation in the United States at that time. The family doesn't want their children growing up thinking their parents' love is a crime, so they fight to end marriage segregation at the Supreme Court level. A beautiful story that makes a very hard part of U.S. history come alive for today's readers.
Ancient Earth Journal: The Early Cretaceous: Notes, Drawings, and Observations From Prehistory. Juan Carlos Alonso and Gregory S. Paul. Quarto/Walter Foster Jr. Animal Mouths. Mary Holland. Arbordale. Animal Beauty. Kristin Roskifte. Eerdmans Books for Young Readers. 8 Children's Choices 2016 | © 2016 International Literacy Association Claude in the Spotlight Alex T. Smith. Peachtree.
Star Wars Jedi Academy: The Phantom Bully Jeffrey Brown. Scholastic. Fans of Star Wars will enjoy this third installment of Jedi Academy featuring Roan. In this adventure, Roan is feeling the pain of middle school with a bully on the loose. Will he find out who it is and keep himself and his friends safe? A great book for intermediate-level
Swan: The Life and Dance of Anna Pavlova Laurel Snyder. Ill. Julie Morstad. Chronicle. Told in simplistic poetic form, this biography of one of the world's prima ballerinas will appeal to the senses of young dancers. The artwork includes ink, gouache, graphite, pencil, and crayon and will foster young artists' imaginations.
Advanced Readers (Grades 5–6, Ages 10–12)
Baba Yaga's Assistant Marika McCoola. Ill. Emily Carroll. Candlewick. After the death of her mother, Masha lives with her grandmother, who tells Masha wild stories about Baba Yaga. After Masha's grandmother dies, she decides to answer the advertisement to be Baba Yaga's assistant. In order to enter Baba Yaga's house, Masha must find strength to survive and endure many tests given by Baba Yaga.
*Backlash Sarah Darer Littman. Scholastic. Lara seems to have it all. After losing weight, she makes the cheerleading squad. Then she meets someone on social media. Her perfect life crashes as she falls victim to cyberbullying. The book shares hurt, pain, and depression. Readers will find this book good for discussing ethics about social media use
Blackbird Fly Erin Entrada Kelly. Ill. Betsy Peterschmidt. Greenwillow. When Apple and her mother move to the United States to start a new life, Apple finds new friends and encounters backstabbers. Apple is determined to get a guitar and become a rock star in spite of it all. Readers will learn about diversity and the struggles of being an immigrant.
Bodie: The Town That Belongs to Ghosts Kevin Blake. Bearport. Bodie is a small miner town named after prospector W.S. Bodey. Much like many miner towns in the West, population grew quickly as people moved in hopes of finding gold. Just as quickly, the population died after the possibilities of finding gold became smaller and smaller. People moved out of the dangerous Bodie to other towns in hopes of finding gold and fresh starts. Now, rumored to be haunted, Bodie's only inhabitants are park rangers.
The Elementia Chronicles: Quest for Justice Sean Fay Wolfe. HarperCollins. This book is based on the Minecraft video game. When new players Stan, Kat, and Charlie arrive on the Elementia server, they quickly find themselves in trouble. They are targeted by the more experienced players as well as the normal evil forces in the game itself. The three "noobs" band together against the king and unravel the mysteries of Elementia in the name of justice
Faceless Alyssa Sheinmel. Scholastic. A lightning strike leaves 16-year-old Maise's face severely burned. She undergoes a facial transplant in hopes of having a normal life. Teens will relate to her loss of identity, fear of rejection, and search for her inner self.
Flunked (Fairy Tale Reform School) Jen Calonita. Sourcebooks Jabberwocky. Flunked is the twisted fairy tale of the girl who lived in a shoe. Caught stealing to help feed her family, she is banished to the Fairy Tale Reform School—a place where the villains of our favorite fairy tales are learning to be good. Middle-school students will like the familiarity of the fairy tale characters and the excitement of the good vs. evil battle.
Haunted Hollywood Dinah Williams. Bearport. This Scary Places book focuses on Hollywood. This tour highlights famous scary places and famous people who haunt them. Students who like chills from things that go bump in the night will enjoy this tour book!
House Arrest K.A. Holt. Chronicle. When Timothy's father disappears, Timothy has to help with his family's finances because he has a younger brother with major health problems. Timothy steals a wallet and is put on probation. And his probation officer is flat-out tough. Part serious, part humorous, readers will find this an interesting story
How to Speak Cat: A Guide to Decoding Cat Language Aline Alexander Newman and Gary Weitzman. National Geographic Children's Books. Curious, independent, and sensitive, cats have long been considered terrific pets. But what do their moves, tail waves, and purring mean? In 30 photos, the authors discuss cat feelings and cat language so even humans can understand.
National Geographic Kids Almanac 2016 National Geographic Children's Books. This year's almanac is filled with weird-but-true facts, crafts, activities, and articles about animals, science, nature, and technology. Comes with a mobile media feature that allows access to videos, photos, and games.
National Geographic Kids Brain Games Jennifer Swanson. National Geographic Children's Books. A text companion to the popular television show. This informational, interactive book is sure to bend minds as well as entertain them. Upper elementary and middle-school students will enjoy learning about the science of their brains!
100 Things to Make You Happy Lisa M. Gerry. National Geographic Children's Books. This is an amazing guidebook for kids to self-motivate. This book gives 100 tips to be happy and to get the most out of life. On top of that, it introduces kids to diverse role models such as marine biologists and magicians to help them to think out of the box and to dream and overcome the impossible.
Percy Jackson's Greek Heroes Rick Riordan. Ill. John Rocco. Disney-Hyperion. This collection of Greek myths is told through none other than demigod Percy Jackson. He explains how the gods were born and how the world was created while giving his opinion on the gods and goddesses.
Sanjay and Craig #1: Fight the Future With Flavor Eric Esquivel. Ills. Ryan Jampole, Sam Spina, and James Kaminski. Papercutz. Read about seven awesome food adventures in Lundgren with Sanjay Patel and Craig, his talking pet snake.
Saved by the Bell Joelle Sellner. Ill. Chynna Clugston-Flores and Tim Fish. Roar Comics. Another 90s classic is reimagined as a graphic novel. This book consists of multiple short episodes that any millennial is certain to recognize. Zach, Kelly, Screech, and the whole gang are here for the next generation to enjoy! Perfect for middle-school readers.
The Tale of Rescue Michael J. Rosen. Ill. Stan Fellows. Candlewick. A Florida family travels to the foothills of the Appalachian Mountains for a snowy vacation that quickly turns into a nightmare when they become lost in a blizzard. A witty and quite stubborn cattle dog from a nearby farm becomes their only chance of survival. Children will love this story of loyalty, survival, and gratitude.
*Tom Gates: Everything's Amazing (Sort Of) Liz Pichon. Candlewick. Tom Gates wakes up one morning and makes toast doodles. Tom calls Mrs. Worthing "Mrs. Worthingstash" because she has a slight mustache. This leads him to write out her name correctly many times. Tom likes his English and art teacher, Mr. Fullerman. The story continues to walk the reader through his adventures as he goes to school, deals with his parents and sister, and has a birthday party with friends. This book is hilarious.
Voyagers: Project Alpha D.J. MacHale. Random House Books for Young Readers. This is the first of six books written by different authors. Earth is about to go dark, and life as we know it will end. A global competition has begun to determine which four kids will join the secret mission to save the Earth. Project Alpha is the contest of physical, mental, and strategic challenges. After the competition, the Voyagers will journey to the far reaches of space to hopefully save Earth.
Winter (The Lunar Chronicles)
by Marissa Meyer
Princess Winter is admired by the Lunar people for her grace and kindness, and despite the scars that mar her face, her beauty is said to be even more breathtaking than that of her stepmother, Queen Levana.
Winter despises her stepmother, and knows Levana won't approve of her feelings for her childhood friend–the handsome palace guard, Jacin. But Winter isn't as weak as Levana believes her to be and she's been undermining her stepmother's wishes for years. Together with the cyborg mechanic, Cinder, and her allies, Winter might even have the power to launch a revolution and win a war that's been raging for far too long.
Can Cinder, Scarlet, Cress, and Winter defeat Levana and find their happily ever afters? Fans will not want to miss this thrilling conclusion to Marissa Meyer's national bestselling Lunar Chronicles series.
An Ember in the Ashes
by Sabaa Tahir
Laia is a slave. Elias is a soldier. Neither is free.
Under the Martial Empire, defiance is met with death. Those who do not vow their blood and bodies to the Emperor risk the execution of their loved ones and the destruction of all they hold dear.
It is in this brutal world, inspired by ancient Rome, that Laia lives with her grandparents and older brother. The family ekes out an existence in the Empire's impoverished backstreets. They do not challenge the Empire. They've seen what happens to those who do.
But when Laia's brother is arrested for treason, Laia is forced to make a decision. In exchange for help from rebels who promise to rescue her brother, she will risk her life to spy for them from within the Empire's greatest military academy.
There, Laia meets Elias, the school's finest soldier—and secretly, its most unwilling. Elias wants only to be free of the tyranny he's being trained to enforce. He and Laia will soon realize that their destinies are intertwined—and that their choices will change the fate ….
Conviction
by Kelly Loy Gilbert
"Both hopeful and devastatingly real." –Kirkus, starred review An American Booksellers Association 2015 Indies Introduce Selection Ten years ago, God gave Braden a sign, a promise that his family wouldn't fall apart the way he feared. But Braden got it wrong: his older brother, Trey, has been estranged from the family for almost as long, and his father, the only parent Braden has ever known, has been accused of murder. The arrest of Braden's father, a well-known Christian radio host has sparked national media attention. His fate lies in his son's hands; Braden is the key witness in his father's upcoming trial. Braden has always measured himself through baseball. He is the star pitcher in his small town of Ornette, and his ninety-four mile per hour pitch already has minor league scouts buzzing in his junior year. Now the rules of the sport that has always been Braden's saving grace are blurred in ways he never realized, and the prospect of playing against Alex Reyes, the nephew of the police officer his father is accused of killing, is haunting his every pitch. Braden faces an impossible choice, one that will define him for the rest of his life, in this brutally honest debut novel about family, faith, and the ultimate test of conviction.