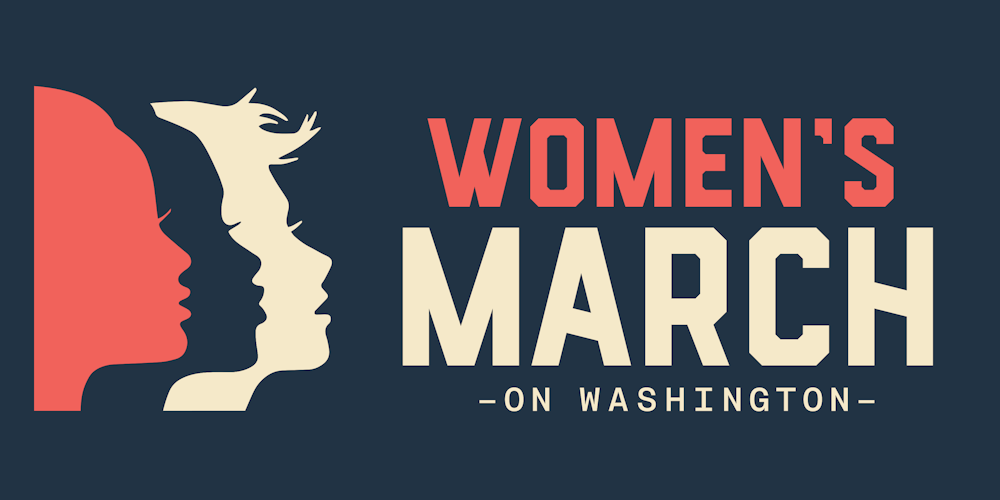 The mission statement for the Washington march, which will occur the day after the inauguration of President-elect Donald Trump, stipulates concern over rhetoric that demonizes women and minorities and says participants will "join in diversity to show our presence in numbers too great to ignore. … We support the advocacy and resistance movements that reflect our multiple and intersecting identities. We call on all defenders of human rights to join us."
Trump protests in NYC: Inauguration Day demonstrations expected to draw thousands
Here are the protests planned in New York City on or around Inauguration Day:
Thursday, Jan. 19
We Stand United: Mayor Bill de Blasio, Mark Ruffalo and other celebrities will lead a protest outside Trump International Hotel and Tower near Columbus Circle from 6 to 8 p.m. De Blasio asked people to join him "to remind our next president of his hometown's values & continue the work of solving America's problems."
Mayor Bill de Blasio will join several celebrities planning to protest President-elect Donald Trump in New York the night before his inauguration.
The protest, planned for Thursday evening, is reportedly being led by groups including Greenpeace and MoveOn.
In a published statement, actor Mark Ruffalo said he hopes to send a message that people will "fight, at every step, discrimination and harmful policies."
The protest is expected to gather at 6 p.m. outside of the Trump International Hotel and Tower by Columbus Circle.
Other celebrities expected to attend include the Rev. Al Sharpton and actress Rosie Perez. Filmmaker Michael Moore tweeted on Saturday that he, Ruffalo and Alec Baldwin, who portrays Donald Trump on "Saturday Night Live," would be at the "massive rally in NYC in front of Trump International Hotel this Thursday, 6pm! Come!"
Friday, Jan. 20
NYC Stand Against Trump: Inauguration Day Rally & March: Demonstrators will meet in Foley Square in downtown Manhattan at 5 p.m. to protest Trump's agenda. A second Facebook event, Resist Trump: Occupy Inauguration NYC! is scheduled for the same time and place.
We have permits through the NYPD and NYC Parks Dept. This will be a family friendly, non-violent rally and march.
Speakers at 5:30-6:30 and then we march to 40 Wall Street. Click here to view a Google Map of the march route: https://goo.gl/maps/PeBASYKLBom
Saturday, Jan. 21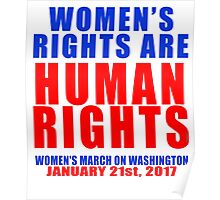 Women's March on NYC: Likely the largest of the protests in New York City, the Women's March will start at 10:45 a.m. at 1 Dag Hammarskjold Plaza.
Thousands of New Yorkers are planning to protest the day after Donald Trump's inauguration.
A Women's March on NYC has been scheduled for Jan. 21, 2017. Organizers said the march is for anyone unable to participate in the Women's March on D.C., planned for the same day. 
The demonstration will start at 1 Dag Hammarskjold Plaza at 10:45 a.m
The NYC March aims to "connect victims of discrimination, civil injustice, sexual harassment, or unfair treatment in an environment that encourages them to share their stories, receive support and know that they are not alone."
But is the purpose of the protest to safeguard and advance women's reproductive rights? Is it to protest Trump's stated intention to dismantle the Affordable Care Act, to deport immigrants in the country without legal permission and register Muslims coming to the United States?
The ambiguity is intentional, said the lead organizer for the NYC march, Katherine Siemionko.
"I'm a conservative who wanted to be a nun, but I support human rights for all," she said.
Siemionko, who voted for Clinton, said she is expecting 100,000 people to gather at the United Nations' Dag Hammarskjold Plaza at 10:45 a.m. on Jan. 21.
More than 52,000 people have said they're attending the event on its Facebook page. Another 50,000 have expressed interest in it.
Siemionko expects emphatic participation from local colleges and from groups representing the elderly and people with disabilities, as well as a showing from those who are concerned about abortion and LGBTQ rights. The march, she said, is a big, moving tent "for people to see they are not alone, there is hope, and they have power."
And, regardless of the reasons others may have for attending, she said the march, "is not anti-Trump. It's pro-equality. We have marchers who voted for Trump who want to support equality."
"I'm very pro-choice," said Tiffany Delgado, 18, a senior at the High School of Enterprise, Business & Technology who lives in East New York. Delgado will be marching locally for both reproductive choice and immigrant rights, among other issues.
"I'm very worried," about the incoming administration, said Delgado, who is of Ecuadorean descent. "My family has their papers, but I have friends whose situation is very different. It makes me think: 'What if one day I go to school and stop seeing all these people?'"