St. Patrick's Day Parade, which marches along Fifth Avenue, and passes by venerable New York attractions, including St. Patrick's Cathedral and one of the best NYC parks, Central Park. There are plenty of other ways to celebrate St. Patrick's Day, NYC: Read on for our guide to the best St. Patrick's Day parades, events, Irish pubs and more.
When is St. Patrick's Day in NYC?
This year, St. Patrick's Day falls on Friday, March 17, 2017.
What is St. Patrick's Day in NYC?
St. Patrick's Day occurs annually on March 17, the date marked by the death of Saint Patrick, Ireland's most celebrated patron saint. The festivities surrounding this date specifically commemorate Saint Patrick, and the subsequent arrival of Christianity in Ireland.
Where is the New York St. Patrick's Day Parade?
The Parade starts at 11am at 44th Street, marching up Fifth Avenue—past St. Patrick's Cathedral at 50th Street—all the way to 79th Street. It finishes around 5:00pm at the American Irish Historical Society at East 80th Street.
The top 10 Irish songs for St. Patrick's Day
Best Irish songs for St. Patrick's Day
1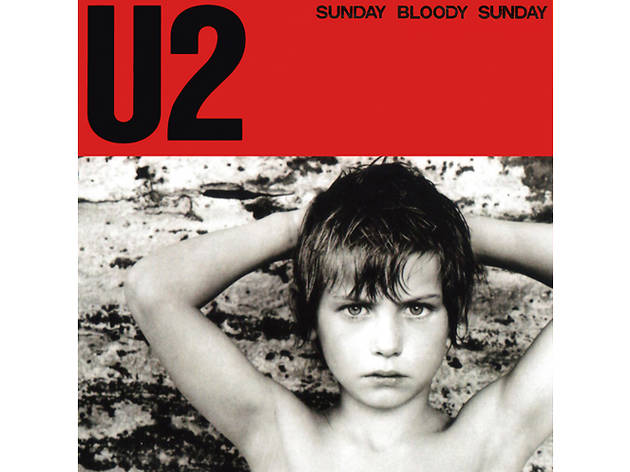 "Sunday Bloody Sunday" by U2
If you've ever attended a concert with Bono & Co., you'll know this set staple is "not a rebel song" (or so the arena-rock idol proclaims every time he performs it live). Sure, the militaristic snare beat calls to mind an army drumline and the lyrics chronicle the titular Irish tragedy's bloodshed—the mass civilian killing from the Troubles known as Bloody Sunday—but the tune's not a rally cry for armed resistance. Rather, the band adamantly maintains that it's a plea for peace, unity and an end to the seemingly ceaseless violence that constitutes the country's history.
2
"Drunken Lullabies" by Flogging Molly
Flogging Molly might base itself out of Los Angeles, but lead singer Dave King secures the band's native Irish credentials by hailing straight from Dublin. Though the crew grew to an arena-sized punk act, the guys actually cut their teeth performing weekly at the famous L.A. digs Molly Malone's. So rest assured that the gritty pub growl in tunes like this drunken anthem come from genuine house-band beginnings playing to hordes of shitfaced bar crawlers.
3
"This Is a Rebel Song" by Sinead O'Connor
Singer Sinead O'Connor is a divisive figure, but regardless of how you feel—love her or hate her—one thing's for sure: She doesn't give a shit. Regardless of one's fame, no one is protected from the incisively political folk-rocker's critical lens. This song serves as evidence of that, with the title chiding U2's apolitical pacifism (see "Sunday Bloody Sunday" above) and the lyrical plea to a lover veiling a surprisingly levelheaded indictment of English violence waged against the Irish.
4
"Danny Boy" by Celtic Woman
Ok, granted, this parent's ode to a war-bound son actually originates with an English songwriter (one Frederic Weatherly). Nonetheless, it plays on an Irish classic—the rhyme and meter to "Londonderry Air"—and has become unofficial anthem of the diaspora. The angelic a capella ensemble Celtic Woman brings a haunting airiness to the classic with its lush vocal harmonies.
5
"Dirty Old Town" by the Pogues
Led by the incendiary and perpetually drunk lead singer Shane McGowan, the Pogues are the forefathers of Irish punk music (direct descendants include the Dropkick Murphys and Flogging Molly). Traditional Irish folk instrumentation, punk balladry and tearful fervor coalesce in a fiery concoction on every song from these Dublin punk legends, best featured on their killer rendition of this Ewan MacColl tune.
6
"Molly Malone" by the Dubliners
Eminent Irish-folk institution the Dubliners and its rousing edition of "Molly Malone" share one thing in common: staying power. The guys just passed their 50th anniversary, and the Irish capital's unofficial anthem—an ode to a young lass who sells cockles and mussels—dates back to the 1800s. Amid hundreds of years worth of recorded covers, this Dubliners track has become the definitive version—impressive!
7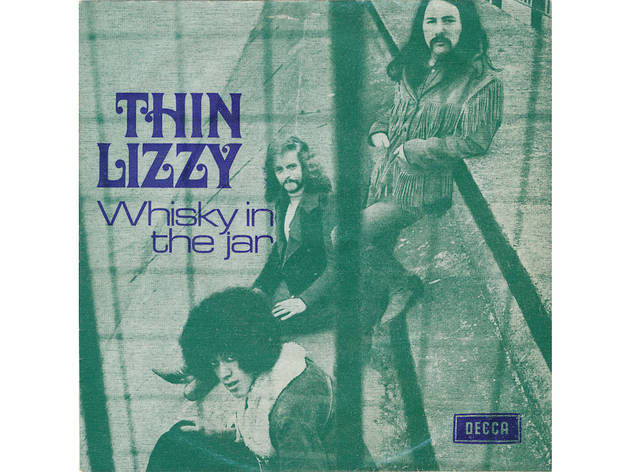 "Whiskey in the Jar" by Thin Lizzy
This traditional folk ditty recounts a gripping story: a bandit ransacks a wealthy Englishman but ends up thwarted by his perfidious girl. Sexual trysts, violence and tons of alcohol? Sounds like an Irish song, indeed. TheThin Lizzy rendition finally does justice to the song's adventurous spirit, chock-full of the balls-to-the-wall bar-rocker vibes the band's known for.
8
"Zombie" by the Cranberries
Protest never sounded so sweet. One of the '90s most distinctive pop-rock outfits (Irish or otherwise), the Cranberries ran circles around the globe with intimately ethereal singles like "Linger" and "Dreams." Augmenting the same breathy vocals from singer Dolores O'Riordian with crushing guitar fuzz, "Zombie" left-turns into more somber political waters than the band's typical love ballads, commemorating the two boys killed in the Warrington IRA bombings.
9
"Alternative Ulster" by Stiff Little Fingers
This Belfast punk band started out as a rock covers group titled after (surprisingly) a piece of English history—Deep Purple's "Highway Star"—but somewhere along the way, the group turned toward punker impulses and a political agenda. Some call the band Ireland's answer to the Clash, and if so, it's nothing short of a biting retort. An incisive protest voice, the band's biggest single calls for revolutionary-minded consciousness: "The R-U-C dog of repression / Is barking at your feet / Is this the kind of place you want to live?"
10
"Finnegan's Wake" by Dropkick Murphys
Anyone who's seen The Departed (or at the trailer, at the very least) can recognize "Shipping Up to Boston" from Celtic rockers the Dropkick Murphys. But even before achieving mainstream notoriety, the Bostonian punks were a celebrated genre act. This track shoots the traditional Irish ballad into hyperdrive with the band's infectious energy and sloppy, fuck-it-all spirit.
24 things you will definitely see on St. Patrick's Day in NYC
Here are the things you will definitely see on St. Patrick's Day in NYC…
1. Free shots. Thank you, bartenders.
2. The walking barfer. That unfortunate person who will not stop to vomit in one place but instead will make a trail of his biohazardous waste down the block.
3. Grown men dressed up like the Lucky Charms leprechaun.
4. People in body-stockings (and the people around them backing away).
5. A parade! A big old freakin' parade on the streets of Manhattan. We like that.
6. Wasted frat bros having fist fights at 11am.
7. Wasted frat bros' girlfriends screaming for them to stop fighting but then encouraging them to start again as soon as they stop.
8. Kids wearing green stick-on facial hair. Yes, girls too.
9. People watching the parade and showing off the fact they know what Uilleann pipes are, which are (clears throat) Irish bagpipes.
10. Soldiers playing saxophones.
11. Puddles of green vomit. And the more traditional colors too, but the green ones are the most alarming.
12. Parents with small children realizing far too late that bringing kids to the parade was a terrible mistake.
13. A sad, gaudy trail of abandoned sparkly green clothing and accessories that leads to nowhere.
14. A group of actual Irish people on vacation being bought drinks by everyone who's convinced they have to be related, because "my great-great-great-grandfather's uncle had a dream about an Irish hamster once."
15. Dogs that have been coerced into wearing green dickey bows.
16. Mardi Gras beads, cuz, like, it's, uh, St Patrick's Day, dude.
17. School marching bands doing their absolute best. Aww.
18. Drunk people doing their best to mangle "Danny Boy."
19. Drunk people carousing with gusto.
20. Drunk people weeping with gusto.
21. Just, like, drunk people. All the drunk people.
22. Clumsy make-outs galore.
23. Really, really ill-advised tattoos. And people getting ill-advised tattoos.
24. A pot of gold and a leprechaun, er, if you drink enough.
The 10 best Irish movies for St. Patrick's Day
Best Irish movies for St. Patrick's Day
1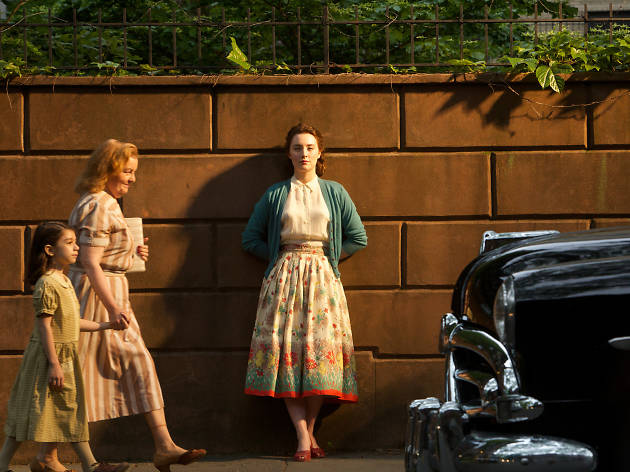 Brooklyn (2015)
Is it too soon to include so recent a movie? Not when it's this extraordinary. A wrenchingly beautiful Irish immigrant drama, it re-creates the titular 1950s-era borough in all its melting-pot diversity (and Dodgers-loving Italian boyfriends), while also giving the 21-year-old Saoirse Ronan the kind of role—romantically conflicted, blooming, courageously open—that transforms young stars into icons.
2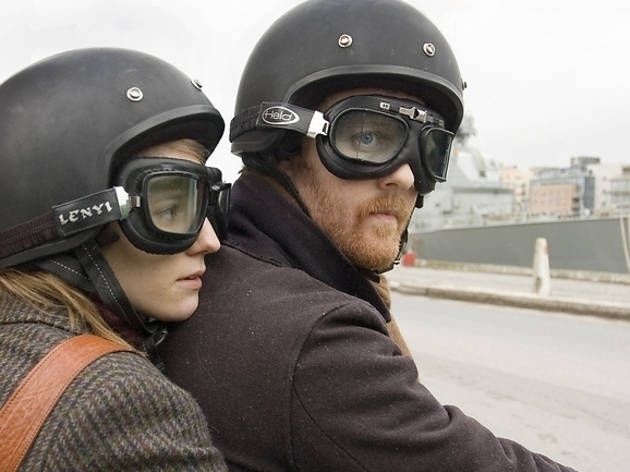 Once (2007)
A street musician (Glen Hansard) and a Czech immigrant (Markéta Irglová) fall in love on the streets of Dublin in this popular musical romance, which inspired the Broadway musical. There's no denying the power of these sincerely wrought acoustic tunes, among which "Falling Slowly" won the Oscar for Best Original Song.
3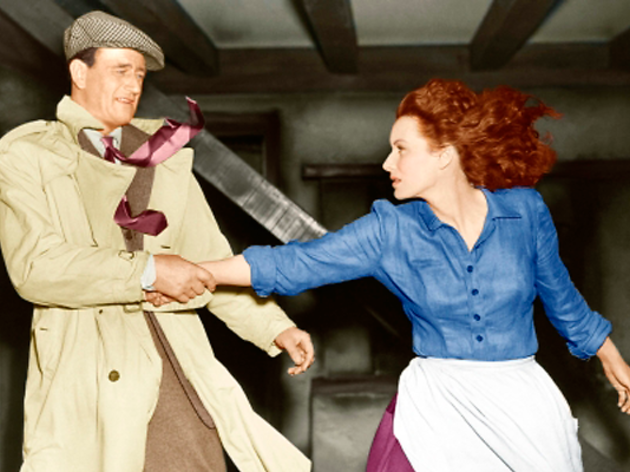 The Quiet Man (1952)
Recognizing John Wayne's greatness will always be hard for those who can't wrap their heads around his big-lug persona and palpable conservatism. To them, we offer this sensitive Ireland-set drama, in which Wayne plays a washed-up boxer, as Exhibit A. Maureen O'Hara is the firebrand who sets him on the straight and narrow.
4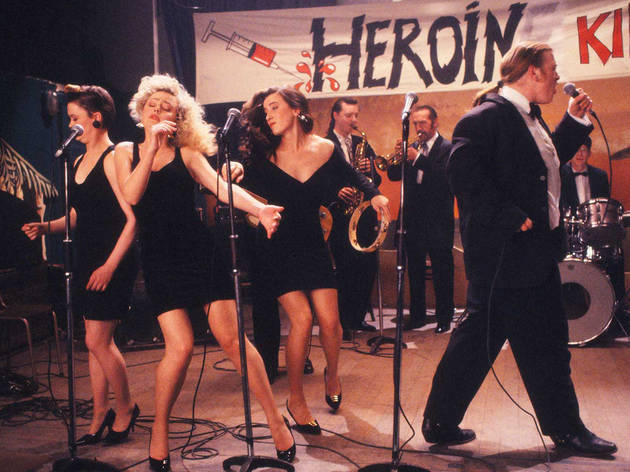 The Commitments (1991)
A stirring piece of soul-music camaraderie, Alan Parker's comedy about the formation of a band still has the power to inspire. It speaks to Ireland directly, best in the words of its wanna-be combo leader: "Do you not get it, lads? The Irish are the blacks of Europe. And Dubliners are the blacks of Ireland. And the Northside Dubliners are the blacks of Dublin. So say it once, say it loud: I'm black and I'm proud."
5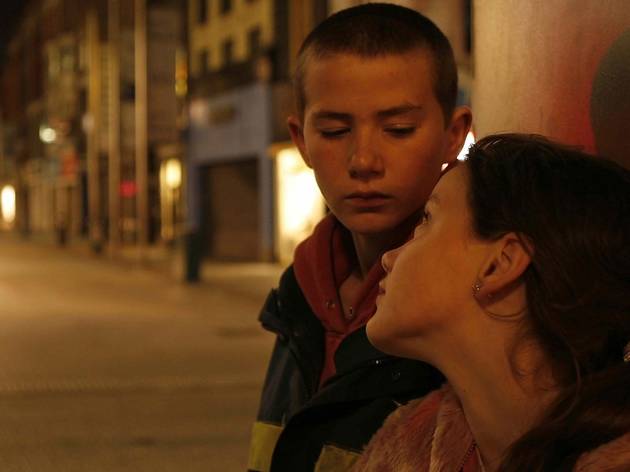 Kisses (2008)
No one would claim that director Lance Daly delivers an Emerald Isle version of The Spirit of the Beehive, though this scrappy film about two Irish kids who ditch their working-class 'hood and head into Dublin does have a knack for capturing the elation and confusion of late childhood in all its ragged glory.
6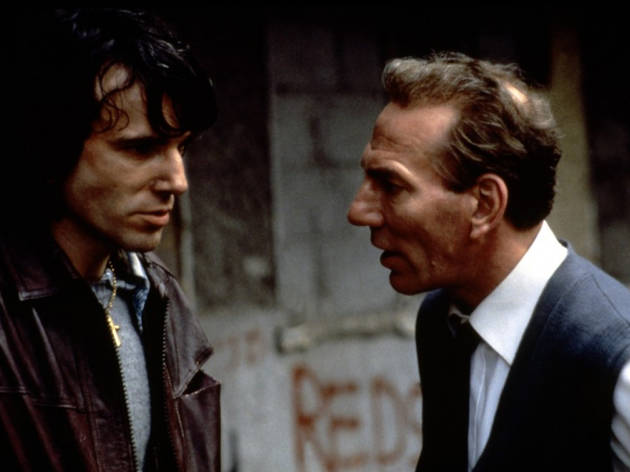 In the Name of the Father (1993)
In this powerful drama, Jim Sheridan explores the father-son relationship between Gerry and Giuseppe Conlon (Daniel Day-Lewis and Pete Postlethwaite), who were wrongly convicted of a 1975 IRA bombing. Director Sheridan and Day-Lewis already mined Oscar gold with their 1989 collaboration My Left Foot, but this one's better.
7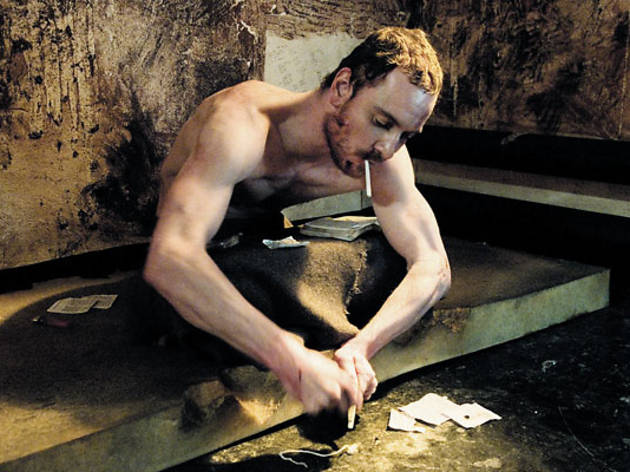 Hunger (2008)
British artist and director Steve McQueen (he'd go on to make 12 Years a Slave) dramatizes six brutal weeks at the end of IRA faster Bobby Sands's life. The politics are a touch messianic, but the physical commitment of actor Michael Fassbender is astounding—this film marks his arrival to greatness.
8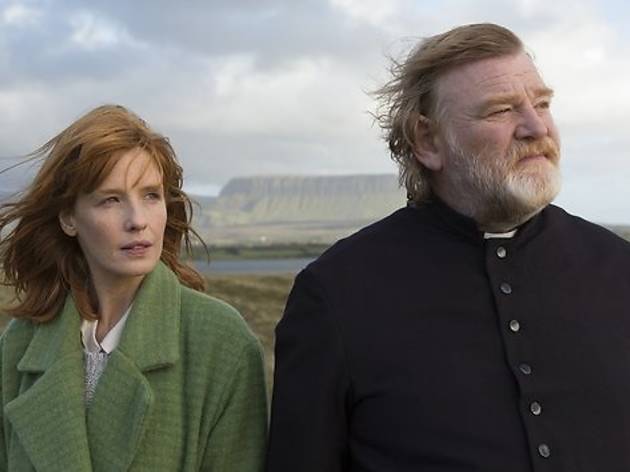 Calvary (2014)
In this wickedly funny Tarantino-esque black comedy, the mighty Brendan Gleeson (weathered and effortlessly humane) plays Father James, targeted for murder in the confession box by an angry mystery man. James is given seven days to put his affairs in order—and hopefully mend some bridges in his coastal Irish community.
9
Bloody Sunday (2002)
Yes, it's the same bloody Sunday about which U2 wonders how long they'll have to sing: the events of Jan 30, 1972, when English soldiers killed 13 unarmed Irish protesters. Paul Greengrass's impeccable historical re-creation, suffused with heartache, set the template for his future work on United 93.
10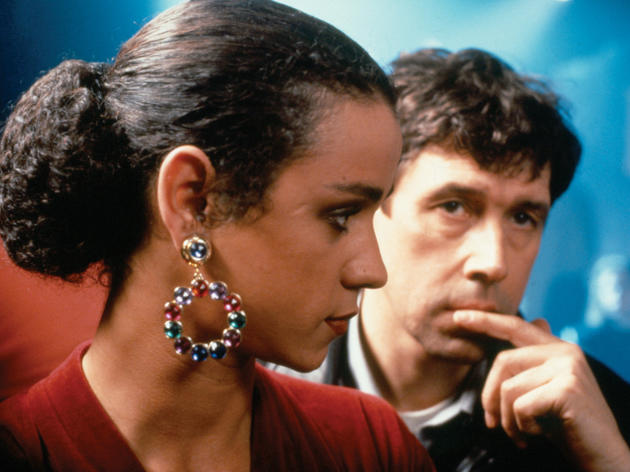 The Crying Game (1992)
Overshadowed by its own secret (and Miramax's aggro marketing campaign of same), Neil Jordan's sexually charged political thriller is actually quite lovely, redolent of the director's generous humanism, and featuring excellent work by Forest Whitaker as a British soldier with a secret life captured by the IRA.