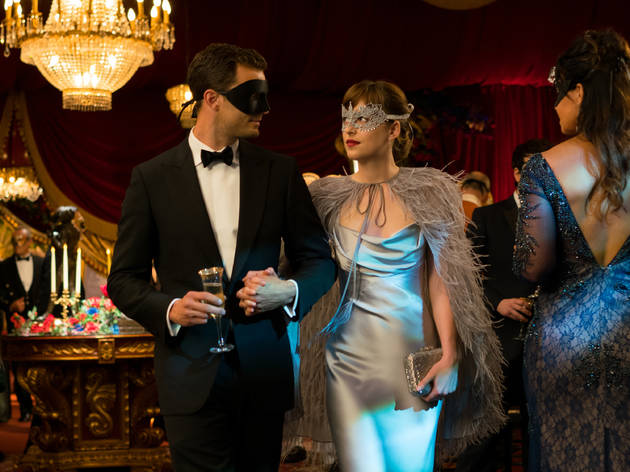 Fifty Shades Darker, is aiming for the shadows. It wants to be a thriller, where the erotic risk of Christian Grey's sex dungeon is upstaged by actual danger (of the non S&M variety) for lovers Anastasia and Christian. Instead, it's dull, predictable and almost entirely devoid of tension.: a stalker, a helicopter crash, a gun fired, a cocktail hurled in anger. But each new plotline is halfheartedly picked up, partially resolved and then forgotten about within minutes. A few graphic-lite sex scenes (spanking, sex toys and Ana whispering her demands like a seven-year-old asking for ice cream) are thrown in, presumably in the hope that we'll be too busy drooling to notice the insubstantial plot.
I Am Not Your Negro

Based on an unfinished book by memoirist James Baldwin (voiced here by Samuel L. Jackson, who triumphs in a hushed register), this superb documentary charts the crushed dreams of black activism during the civil rights movement.
John Wick: Chapter 2

Another sequel? Believe us—we were just as shocked when we watched 2014's John Wick and declared it to be one of the most exhilarating action movies in years. The linchpin, of course, is Keanu Reeves, hardening into total Charles Bronson badassery (there's nary a "whoa" in earshot) while upping his unspoken charm via staggering gun-fu.
Kedi
Kedi is almost shamelessly satisfying: a documentary about the thousands of scrappy wild cats that prowl Istanbul with insouciance. Whose streets? Their streets. This isn't a documentary for disbelievers.
A Cure for Wellness
. Dank with greenish tiled interiors and an unshakable sense of dread, this lovably icky horror movie—about the creepy goings on at an alpine Swiss retreat—mounts a sumptuous, immersive universe, the kind that big-budgeted Hollywood rarely seems imaginative enough to try.
Get Out

Key & Peele is a show that we mourn deeply. But the guys have moved on: Keegan-Michael Key builds his impressive big-screen career, while his partner-in-comedy, Jordan Peele, has chosen an unusually ambitious route, writing and directing an original horror film about an interracial couple and the extreme troubles they encounter. It's equal parts funny and creepy.