Raspberry Moscato Cocktail for Valentine's Day
The ancient Romans may also be responsible for the name of our modern day of love. Emperor Claudius II executed two men — both named Valentine — on Feb. 14 of different years in the 3rd century A.D. Their martyrdom was honored by the Catholic Church with the celebration of St. Valentine's Day.
Roman Emperor Claudius II executed two men; both named Valentine, on Feb. 14 of different years in the 3rd century A.D. and the Catholic Church honored their death with the celebration of St. Valentine's Day. … Later in the day, according to legend, all the young women in the city would place their names in a big urn.
The ancient Romans may also be responsible for the name of our modern day of love. Emperor Claudius II executed two men — both named Valentine — on Feb. 14 of different years in the 3rd century A.D. Their martyrdom was honored by the Catholic Church with the celebration of St. Valentine's Day.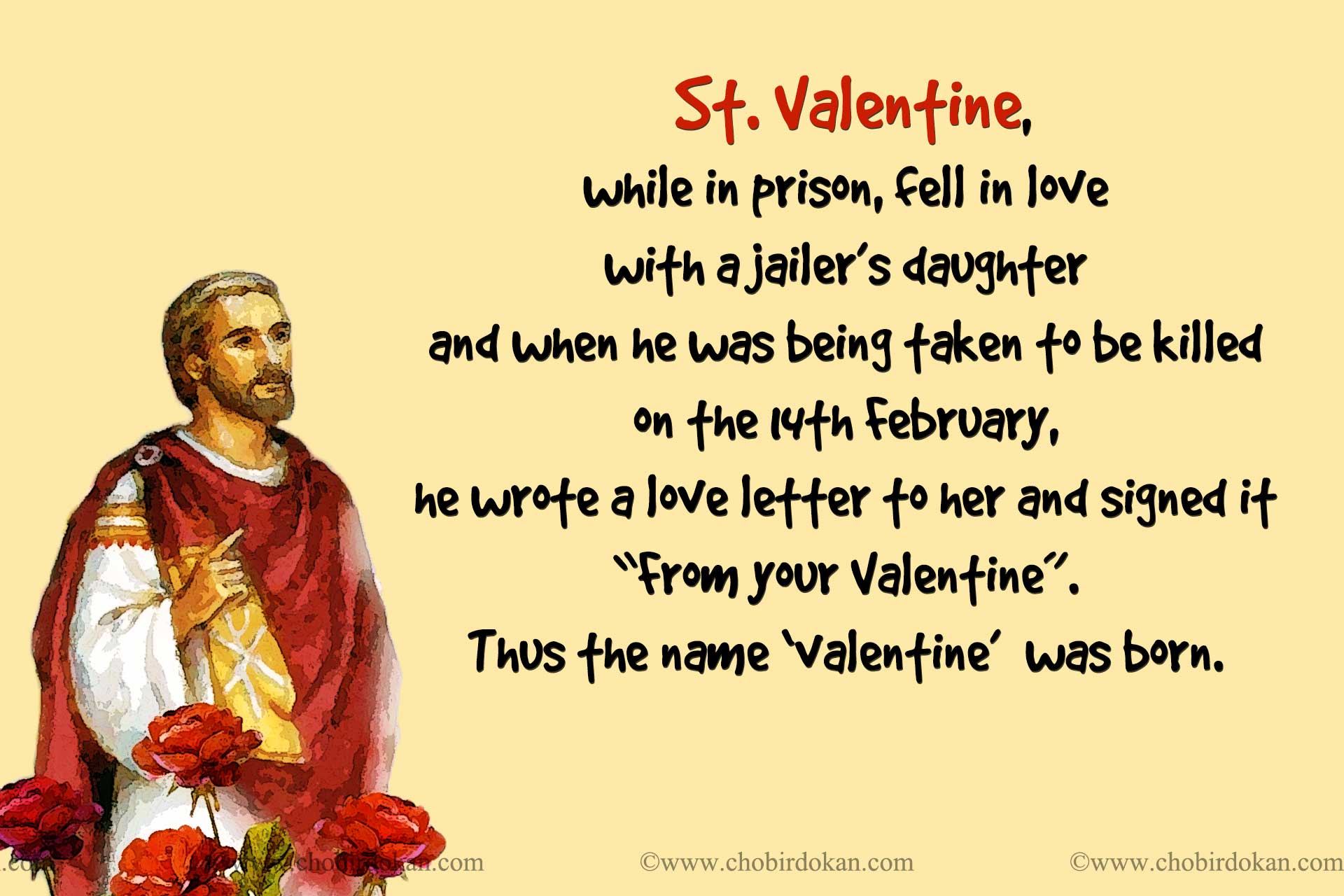 On February 14, around the year 270 A.D., Valentine, a holy priest in Rome in the days of Emperor Claudius II, was executed.
Under the rule of Claudius the Cruel, Rome was involved in many unpopular and bloody campaigns. The emperor had to maintain a strong army, but was having a difficult time getting soldiers to join his military leagues. Claudius believed that Roman men were unwilling to join the army because of their strong attachment to their wives and families.
To get rid of the problem, Claudius banned all marriages and engagements in Rome. Valentine, realizing the injustice of the decree, deified Claudius and continued to perform marriages for young lovers in secret.
When Valentine's actions were discovered, Claudius ordered that he be put to death. Valentine was arrested and dragged before the Prefect of Rome, who condemned him to be beaten to death with clubs and to have his head cut off. The sentence was carried out on February 14, on or about the year 270.
Legend also has it that while in jail, St. Valentine left a farewell note for the jailer's daughter, who had become his friend, and signed it "From Your Valentine."
For his great service, Valentine was named a saint after his death.
In truth, the exact origins and identity of St. Valentine are unclear. According to the Catholic Encyclopedia, "At least three different Saint Valentines, all of them martyrs, are mentioned in the early martyrologies under the date of 14 February." One was a priest in Rome, the second one was a bishop of Interamna (now Terni, Italy) and the third St. Valentine was a martyr in the Roman province of Africa.
Legends vary on how the martyr's name became connected with romance. The date of his death may have become mingled with the Feast of Lupercalia, a pagan festival of love. On these occasions, the names of young women were placed in a box, from which they were drawn by the men as chance directed. In 496 A.D., Pope Gelasius decided to put an end to the Feast of Lupercalia, and he declared that February 14 be celebrated as St Valentine's Day.
                                                             Saint Valentine's Day
Saint Valentine of Rome was martyred on February 14 in AD 269.The Feast of Saint Valentine, also known as Saint Valentine's Day, was established by Pope Gelasius I in AD 496 to be celebrated on February 14 in honour of the Christian martyr.
Shrine of Saint Valentine in Whitefriar Street Carmelite Church in Dublin, Ireland
February 14 is Saint Valentine's Day in the Lutheran calendar of saints. The Church of England had him in its pre-Reformation calendars, and restored his mention as bishop and martyr in its 1661–62 Book of Common Prayer, and most provinces of the Anglican Communion celebrate his feast. The Roman Catholic Church includes him in its official list of saints, the Roman Martyrology. He was also in the General Roman Calendar for celebration as a simple feast until 1955, when Pope Pius XII reduced all such feasts to just a commemoration within another celebration. The 1969 revision of the General Roman Calendar removed even this mention leaving it for inclusion only in local calendars such as that of Balzan, Malta. His commemoration was still in the 1962 Roman Missal and is thus observed also by those who, in the circumstances indicated in Pope Benedict XVI's 2007 motu proprio Summorum Pontificum, use that edition.
July 6 is the date on which the Eastern Orthodox Church celebrates the Roman presbyter Valentine; on July 30 it observes the feast of the hieromartyr Valentine, Bishop of Interamna. Members of the Greek Orthodox Church named Valentinos (male) or Valentina (female) may observe their name day on the Western ecclesiastical calendar date of February 14. English 18th-century antiquarians Alban Butler and Francis Douce, noting the obscurity of Saint Valentine's identity, suggested that Saint Valentine's Day was created as an attempt to supersede the pagan holiday of Lupercalia (mid-February in Rome). This idea has lately been dismissed by academics and researchers, such as Professor Jack B. Oruch of the University of Kansas, Henry Ansgar Kelly of the University of California, Los Angeles and Associate Professor Michael Matthew Kaylor of the Masaryk University.Many of the current legends that characterize Saint Valentine were invented in the 14th century in England, notably by Geoffrey Chaucer and his circle, when the feast day of February 14 first became associated with romantic love.
Oruch charges that the traditions associated with "Valentine's Day", documented in Geoffrey Chaucer's Parlement of Foules and set in the fictional context of an old tradition, did not exist before Chaucer.He argues that the speculative explanation of sentimental customs, posing as historical fact, had their origins among 18th-century antiquaries, notably Alban Butler, the author of Butler's Lives of Saints, and have been perpetuated even by respectable modern scholars. In the French 14th-century manuscript illumination from a Vies des Saints (illustration above), Saint Valentine, bishop of Terni, oversees the construction of his basilica at Terni; there is no suggestion here that the bishop was a patron of lovers.
During the Middle Ages, it was believed that birds paired in mid-February. This was then associated with the romance of Valentine. Although these legends differ, Valentine's Day is widely recognized as a day for romance and devotion.
Relic of Saint Valentine in the church of Santa Maria in Cosmedin, Rome
The flower-crowned alleged skull of St. Valentine is exhibited in the Basilica of Santa Maria in Cosmedin, Rome.
St. Valentine's remains are deposited in St Anton's Church, Madrid, where they have lain since the late 1700s. They were a present from the Pope to King Carlos IV, who entrusted them to the Order of Poor Clerics Regular of the Mother of God of the Pious Schools (Piarists). The relics have been displayed publicly since 1984, in a foundation open to the public at all times in order help people in need.
Whitefriar Street Carmelite Church, Dublin, also houses some relics of St Valentine. On 27 December 1835 the Very Reverend Father John Spratt, Master of Sacred Theology to the Carmelite order in Dublin, was sent the partial remains of St Valentine by Cardinal Carlo Odescalchi, under the auspices of Pope Gregory XVI. The relics and the accompanying letter from Cardinal Odescalchi have remained in the church ever since.The remains, which include "a small vessel tinged with his blood", were sent as a token of esteem following an eloquent sermon Fr Spratt had delivered in Rome.On Saint Valentine's Day in Ireland, many individuals who seek true love make a Christian pilgrimage to the Shrine of St. Valentine in Whitefriar Street Carmelite Church in Dublin, which is said to house relics of Saint Valentine of Rome; they pray at the shrine in hope of finding romance.There lies a book in which foreigners and locals have written their prayer requests for love.
Another relic was found in 2003 in Prague in Church of St Peter and Paul at Vyšehrad.
A silver reliquary containing a fragment of St. Valentine's skull is found in the parish church of St. Mary's Assumption in Chełmno, Poland.
Relics can also be found in Mytilene on the Greek island of Lesbos.
Another set of relics can also be found in Savona, in the Cathedral of Santa Maria Assunta
Alleged relics of St. Valentine also lie at the reliquary of Roquemaure, Gard, France, in the St. Stephen's Cathedral, Vienna, in Balzan in Malta and also in Blessed John Duns Scotus' church in the Gorbals area of Glasgow, Scotland. There is also a gold reliquary bearing the words "Corpus St. Valentin, M" (Body of St. Valentine, Martyr) at Birmingham Oratory, UK, in one of the side altars in the main church.
Saint Valentine
Claudius Gothicus has been linked to Saint Valentine since the Middle Ages. Contemporary records of his deeds were most probably destroyed during the Diocletianic Persecution in early 4th century and a tale of martyrdom was recorded in Passio Marii et Marthae, a work published in the 5th or 6th century Twentieth-century historians agree that the accounts from this period cannot be verified. The legend refers to "Emperor Claudius", but Claudius I did not persecute Christians (minus the one mention by Suetonius of Jewish followers of "Chrestus" being expelled from Rome; see Suetonius on Christians), so people believe he was Claudius II even though this emperor spent most of his time warring outside his territory.
The legend was retold in later texts, and in the Nuremberg Chronicle of 1493 AD, involved the Roman priest being martyred during a general persecution of Christians. The text states that St. Valentine was beaten with clubs and finally beheaded for giving aid to Christians in Rome.The Golden Legend of 1260 AD recounts how St. Valentine refused to deny Christ before the "Emperor Claudius" in 270 AD and as a result was beheaded.Since then, February 14 marks Valentine's Day, a day set aside by the Christian church in memory of the Roman priest and physician.
Also called
Saint Valentine's Day or the Feast of Saint Valentine
Observed by
People in many countries;
Anglican Communion 


Lutheran Church 

Traditionalist Catholicism 
Type
Christian, romantic, cultural, commercial observance
Significance
Feast day of Saint Valentine; the celebration of love and affection
Observances
Sending greeting cards and gifts, dating, church services
Date

February 14
July 6
July 30
Chaucer's Parliament of Fowls
The first recorded association of Valentine's Day with romantic love is believed to be in the Parliament of Fowls (1382) by Geoffrey Chaucer, a dream vision portraying a parliament for birds to choose their mates.Honoring the first anniversary of the engagement of fifteen-year-old King Richard II of England to fifteen-year-old Anne of Bohemia,Chaucer wrote (in Middle English):
"For this was on seynt Volantynys day
Whan euery bryd comyth there to chese his make
Of euery kynde that men thinke may
And that so heuge a noyse gan they make
That erthe & eyr & tre & euery lake
So ful was that onethe was there space
For me to stonde, so ful was al the place."
In modern English:
"For this was on Saint Valentine's Day
When every bird comes there to choose his match
(Of every kind that men may think of!),
And that so huge a noise they began to make
That earth and air and tree and every lake
Was so full, that not easily was there space
For me to stand—so full was all the place."
                                                          Valentine poetry
The earliest surviving valentine is a 15th-century rondeau written by Charles, Duke of Orléans to his wife, which commences.
"Je suis desja d'amour tanné
Ma tres doulce Valentinée…"

— Charles d'Orléans, Rondeau VI, lines 1–2

At the time, the duke was being held in the Tower of London following his capture at the Battle of Agincourt, 1415.
The earliest surviving valentines in English appear to be those in the Paston Letters, written in 1477 by Margery Brewes to her future husband John Paston "my right well-beloved Valentine".
Valentine's Day is mentioned ruefully by Ophelia in William Shakespeare's Hamlet (1600–1601):
"To-morrow is Saint Valentine's day,
All in the morning betime,
And I a maid at your window,
To be your Valentine.
Then up he rose, and donn'd his clothes,
And dupp'd the chamber-door;
Let in the maid, that out a maid
Never departed more."

— William Shakespeare, Hamlet, Act IV, Scene 5
John Donne used the legend of the marriage of the birds as the starting point for his epithalamion celebrating the marriage of Elizabeth, daughter of James I of England, and Frederick V, Elector Palatine, on Valentine's Day:
"Hayle Bishop Valentine whose day this is

All the Ayre is thy Diocese
And all the chirping Queristers
And other birds ar thy parishioners
Thou marryest every yeare
The Lyrick Lark, and the graue whispering Doue,
The Sparrow that neglects his life for loue,
The houshold bird with the redd stomacher
Thou makst the Blackbird speede as soone,
As doth the Goldfinch, or the Halcyon
The Husband Cock lookes out and soone is spedd
And meets his wife, which brings her feather-bed.
This day more cheerfully than ever shine

This day which might inflame thy selfe old Valentine."

— John Donne, Epithalamion Vpon Frederick Count Palatine and the Lady Elizabeth marryed on St. Valentines day
The verse "Roses are red" echoes conventions traceable as far back as Edmund Spenser's epic The Faerie Queene (1590):
"She bath'd with roses red, and violets blew,
And all the sweetest flowres, that in the forrest grew."
The modern cliché Valentine's Day poem can be found in the collection of English nursery rhymes Gammer Gurton's Garland (1784):
"The rose is red, the violet's blue,

The honey's sweet, and so are you.
Thou art my love and I am thine;
I drew thee to my Valentine:
The lot was cast and then I drew,

And Fortune said it shou'd be you."
                                             Valentine's Day Traditions Around The World
Argentina – For A Week Of Sweetness
The "Sweetness´ Week" is the first week of July, from 1st to 7th July. It was established in 1989 in Argentina as a result of the advertising campaign "a candy for a kiss" created by the brand Arcor. It was part of a marketing strategy to increase sales. The slogan of this particular week is a candy for a kiss.
France – Epicentre Of Romance
The love lock bridge in Paris went down. … This is the epicentre of romance in Paris.
I visit le Pont des Arts each time I'm in Paris. This is the epicentre of romance in Paris. Where countless proposals, romantic first kisses, and new couples seal their fate.
More than 1600 love locks are chained and tangled to this iron bridge. The unbreakable bond of the padlocks is supposed to symbolize the unbreakable bond of each and every couple that walked through here.
South Korea – For A Unique Set Of Experience
The romantic couples in South Korea celebrate the day of love on the 14th of each month. "the day of roses" is celebrated in May, "the day of kisses" is celebrated in June, "the day of hugs in December" and single people celebrate "the black day" in April by eating black noodles.
Philippines – A Gala Event
In the Philippines, Valentine's Day is the time when many young couples marry in an event sponsored by the government as a form of public service.
Ghana – National Chocolate Day
In Ghana, Feb 14 is celebrated as the "National Chocolate Day." It is a step that the Ghana government took in 2007 to increase tourism in the country. Ghana is among the largest cocoa-producing countries in the world. On Feb 14, one can attend performances, music events, and restaurants that have themed menus for the special day.
Bulgaria – Day Of Winemakers
 Bulgaria celebrates Valentine's Day in its own style. On 14 February, San Trifon Zartan is celebrated in Bulgaria, which means "day of winemakers". Young and old couples celebrate their love with a glass of wonderful local wine.
Wales – Day Of San Dwynwen
In Wales, Valentine's Day is celebrated in the most unique way. The country celebrates its day of love on Jan 25, which is called the "day of San Dwynwen." On the day, lovers exchange unique and beautifully handcrafted wooden spoons to each other. This tradition is being practiced since the 16th century.
Spain – Feast Of Saint Dionysus
The figurines are made by men to gift to their female companions. One can also witness colorful parades on the streets of the villages of Spain.
South West China – Sisters' Meal Festival
In Denmark, Valentine's Day is not limited to roses and chocolates. Friends and lovers exchange handmade cards with pressed white flowers that are called snowdrops.
Denmark – A Celebration Of Love
The day is celebrated on 24th Feb as the day when young couples get engaged. It is basically a mix of Valentine's Day and the celebration of spring season. Young men and women go to the forests to pick colorful flowers, while other couples wash their faces with snow as a sign of good luck.
Romania – An Unusual Celebration
 This amazing festival includes everyone, from couples to singles. So not just couples, but family members and friends also exchange gifts and celebrate love.
Estonia – A Festival For Everyone
Japan does it quite differently. It is celebrated on 14th Feb and women buy gifts and chocolates for their male companions or lovers. Men can't return gifts until March 14, which is called the "white day".
Japan – Exchange Of Unique Gifts
It is celebrated on 14th Feb and women buy gifts and chocolates for their male companions or lovers. Men can't return gifts until March 14, which is called the "white day".
Czech Republic – Celebrate Romance
The festival is celebrated on 1st May in the country. On the day, young couples go on a pilgrimage to the statue of the poet Karol Hynek Macha, and kiss under the cherry trees for good luck
"Dia dos Namorados" festival, which is also known as "Lovers day", is celebrated in Brazil. There's a usual exchange of chocolates, cards, flowers, and one can witness music festivals and dance performances. 
England – Festival Of Romantic Love
On Valentine's day in England, women used to place five bay leaves on their pillows. This was done with an aim to bring dreams of their future husbands. Children anxiously wait for the Santa, though they don't get to see Old Father Valentine.
Italy – Popular Day For Couples
 Another Italian valentine's day tradition was for young, unmarried couples to wake up before dawn to spot their future husband.
Slovenia – Show Your Affection
It is believed that on February 14, plants start to regenerate as this day marks the first day of working in the fields for the New Year. There is another popular belief that birds 'propose' to each other on this day. In order to witness this occasion, one must walk barefoot through fields that are often still frozen.
Strange Valentine's Day traditions
1.Japan
Japan has for long, nurtured the tradition of gifting chocolates on Valentine's Day.  Each of these chocolates signify a particular kind of relationship. For instance, a woman can gift 'giri-choko' or 'obligation chocolate' to people without romantic interest. Men however return the gesture by giving presents a month later on March 14, on White Day.The Koreans have taken things one step further by adding a third day: to mourn being forever alone. 'Black Day' on April 14, has become an informal celebration/commiseration of the single life, when singletons dress in head to toe black, gather with their friends to enjoy jajangmyeon, Korean noodles with a black bean sauce.
2.Slovenia
Valentine's day celebration in Slovenia is not about mushy-romance. In Slovenia, this day marks the beginning of working in the fields and is observed as a spring festival.St. Valentine is considered one of the patron siants of spring. And it isn't until March 12, St Gregory's Day, that people celebrate their annual day of love.
3.Estonia
Valentine's Day is more about celebrating friendship. Called Sobrapaev, this day in Estonia is a day for all kinds of love celebrated among peers and family members.
4.Ghana
Ghana has perhaps discovered the most delicious way of celebrating this day. For people in Ghana celebrate February 14 as Chocolate Day.The actual motive is however to lure tourists to the place that is one of the world's largest cocoa producers.
5.Denmark 
 On Valentine's Day, men send rhyming love notes or 'Gaekkebrev' to women anonymously, with only a set of dots matching the number of letters in the sender's name. If she guesses the name, she receives and Easter Egg later that year. And if she fails, she owes him an egg instead!
6.Philippines
Love directly translates into marriage on February 14 in Philippines. It is a day of mass wedding where hundreds of couples choose a location for their wedding ceremony and get married together. Valentine's Day, hundreds (sometimes thousands) of couples come together to be married en masse in public places. Often, the celebrations are sponsored by the government as a public service, allowing underprivileged couples the opportunity to tie the knot.
7. Argentina
                                   In July to the festival of love, calling it 'Sweetness week'. Between the 13th and 20th, lovers exchange kisses for candy, and finish up the week of celebrations with a friendship day as well. Cute. 
8 Finland & Estonia
 Valentine's Day, opting for a friendlier celebration called Ystävän Päivä in Finnish and Sõbrapäev in Estonian instead.
        9    France
Une loterie d'amour – a surprisingly unromantic custom from the country of love – saw hopeful singles line up in houses facing each other and call through the windows until they eventually paired up. Those women left partner-less then built a large bonfire, ceremoniously burning images of the men who rejected them whilst hurling insults into the sky.
10 Japan
For husbands, boyfriends, or prospective partners, high quality/very very delicious honmei-choco ('true feeling') chocolates are hand delivered, while colleagues or acquaintances receive giri-choco (the cheaper 'obligation chocolate').               
11.Norway
Secret admirers pen poems to their beloved, before cutting intricate patterns into the paper and pressing a small white Snowdrop flower inside. The 'joke' comes from the letter's signature – or rather, it's absence. Instead, budding poets sign off with a dot for each letter of their name.
12.South Africa
Many South Africans celebrate the day of love with chocolates, flowers, and candlelit dinners in romantic locations. But, for the times when an anonymously signed card doesn't do the trick, South Africans don't mind wearing their heart on their sleeve – literally. A  much tamer version of the original festival, at which goats were sacrificed and men would run through the streets wearing the skins, whipping women to bless them with fertility.
              Timeline History Of Valentine's Day
AD 197 : Bishop Valentine, hailing from Interamna gains his title. He was also martyred for his faith, a victim of Emperor Aurelain's persecution. He also buried on the Via Flaminia.
BC 3500 :
A clay tablet from the Sumerian era is believed to contain the oldest love poem that has survived to this day. The Sumerians are credited for being the inventors of written language.
---
AD 269 :
The Valentines, early Christians who were martyred for their faith, honored on February 14 are Valentine of Rome and Valentine of Terni Valentine of Rome, who was a priest in Rome who was martyred on this date and was buried on the Via Flaminia. 

---
AD 270 :
In defiance of the laws set forth by the Roman Empire, Catholic Priest St. Valentine helped Catholics to escape persecution and assisted them in the performance of Catholic sacraments such as marriage. He was martyred for his faith in Africa and his head is preserved in New Minster, Winchester, in the abbey. He was venerated after his death and is a recognized Catholic Saint. Legends state that he was personally interrogated by Emperor Claudius II who tried in vain to get him to convert to Roman Paganism and that St. Valentine performed a miracle by giving a blind girl her sight, leading many Romans to convert to Christianity in secret. He is rumored to have cut out hearts from parchment to give to Roman soldiers and Christians who faced persecution as a reminder of their faith, which is perhaps the origin of the Valentine's Day tradition of using hearts as a symbol for the day. Furthermore, he may have authored the first Valentine's Day card, addressed to the young girl whose sight he restored, and signed 'Your Valentine.'

---
AD 496 :
Pope Gelasius I established February 14 as the day when the feast of St. Valentine occurs.

---
AD 1382 :
Geoffrey Chaucer wrote a poem that is said to contain the first reference to romantic love in connection with Valentine's Day, entitled Parlement of Foules. In the poem, Chaucer makes reference to birds pairing off and finding their mates. It is believed by many that Chaucer was referencing February 14 as Valentine's Day, although some historians still debate the issue, referencing the fact that February may be too cold a month for birds to begin mating.
---
AD 1400 :
French Princess Isabel of Bavaria may have formally established a "High Court of Love" on January 6. Documents point to the 'Charter of the Court of Love' as the document that marks the beginning of its existence. Whether the court was just an imaginative creation of the Princess or an actual court that settled disputes of the heart such as contracts of love, settling perceived or alleged betrayals and violent acts committed against women is not known for certain. (Ansgar, 1986, Chapter 8, The Hibermantino of the Mating Season, pp. 131–138)

---
AD 1415 :
Charles, Duke of Orléans wrote a rondeau (a form of poem) to his wife while he was a prisoner of war, being held in the Tower of London, after he was captured during the Battle of Agincourt.
---
AD 1477 :
Margery Brewes wrote letters to her husband-to-be, John Paston and refers to him as "my right well-beloved Valentine." These letters are believed to be the first 'Valentines' written in English.
AD 1600 :
In playwright William Shakespeare's famed play Hamlet, the character Ophelia sadly refers to Valentine's Day and tells her husband Hamlet how she wishes to be his Valentine.
---
AD 1590 :
The Faerie Queen, by Edmund Spenser contains the first reference to the phrase 'Roses are Red, Violets are Blue' that is still widely used on Valentines to this day.
---
AD 1700 :
Americans began to exchange hand-written and handmade Valentines during the 18th Century. These sentiments were sent to lovers and to friends, oftentimes delivered by hand, but sometimes delivered via the Postal Service, the first of which was created in the United States in 1692.
AD 1784 :
Gammer Gurton's Garland was published. It contains a well-known Valentine's Day poem that is still echoed by many to this day, containing the words 'Roses are Red, Violets are Blue.
---
AD 1797 :
The Young Man's Valentine Writer was published. It was a guide to be used by young men who were not so creative or 'wordy' and needed a bit of help coming up with verses to write to their beloveds on Valentine's Day. During this time period many people began the custom of mailing their Valentines rather than delivering them in person. The first 'secret admirer' Valentines began to be sent as a result, which led Valentines to begin to be more racy than they had ever been before, due perhaps to the new ability to send them anonymously. 
AD 1847 :
The first Valentines to be commercially available for sale were created by an American woman named Esther Howland, hailing from Worchester, Massachusetts. As her idea gained popularity, she went into business, naming her popular service the 'New England Valentine Company.' 
AD 1960 :
Sweden established February 14 as "All Heart's Day," also known as Alla hjartans dag, as the country began to have a larger American influence. Although it is still not a legally recognized holiday in the country, the flower industry and cosmetic industries of the country have many sales for the day, exceeded only by their sales for Mother's Day.

---
AD 1980 :
The jewelry industry begins to capitalize on the tradition of giving gifts to lovers on Valentine's Day and begins to market diamonds as the gift of the discerning gentleman to his lady on Valentine's Day.

AD 2000 :
As the Internet became more widely used, digital Valentines gained popularity and e-card Valentines began to be sent in addition to or in lieu of sending paper Valentine's Day cards to lovers, friends and other loved ones.

Gradually, February 14 became a date for exchanging love messages, poems and simple gifts such as flowers.
Romantic Valentine's Day Gifts for Her
A GREAT WAY TO REMEMBER A MOMENT IN TIME
"The Start of Us" Map
MODERNMAPART
etsy.com
$24.99
Go back to the beginning of your love story — the moment you first locked eyes, said "I love you," or recited your vows— with this constellation print, available in five different sizes. Figure out the exact GPS coordinates for  your special moment, and then this Etsy maker will handle the rest. 
"What I Love About You" Journal
Fill this book with sweet nothings, inside jokes, and future plans for your life together.  
A SWEET OPTION FOR YOUR GALENTINE
Actual Handwriting Bracelet
Send a short (but sweet) handwritten phrase and this maker will turn it into a gold, rose gold, or sterling silver bracelet. 
burn no. 0
Light up this massage candle on your next date night and then offer to give her entire body a rub-down. Set the mood by lighting the candle for at least 10 minutes, and then blow out the candle to use the melted jojoba oil.
Preserved Rose
Inside each gold or silver heart-shaped box, there's a rainbow, blue, or red preserved rose, so that she can be reminded of your love long after Valentine's Day … unlike the fresh rose bouquet that dies within a week of its delivery
Birthstone Ring
Whether you choose her birthstone, yours, or the kids, you can't go wrong with this extremely thoughtful gift. 
100 Movies Scratch Off Poster
This scratch-and-reveal poster will inspire her to stop re-watching (and re-watching) the same Netflix flicks and check out some of the most beloved Hollywood films, like Dirty Dancing andMean Girls, instead.
Personalized Heart Jigsaw Puzzle
Before you wrap it up, write a heartfelt message on the back of this 14-piece wooden puzzle. Then tell her to turn it over once she pieces everything together to reveal what's really on your heart.
Romantic Wooden Picture Frame
Stick your favorite 3 x 3″ photo from the past year in this wooden frame for a meaningful shelf or table decoration that she'll cherish for years to come.  
Enjoy Breakfast in Bed
Start the day off right by serving up a romantic Valentine's Day breakfast, then enjoying it together while lounging in bed.
Buttermilk Pancakes
TOTAL TIME:
0 

hours 

40 

mins
1 1/2 c. 
quick-cooking oats
1 c. 
maple or maple-flavor syrup
In nonstick 12-inch skillet over medium-high heat, cook pecans until golden brown. Cool pecans slightly; coarsely chop.
In large bowl, combine buttermilk, oats, flour, baking soda, salt, eggs, and 1 tablespoon confectioners' sugar and stir just until flour is moistened; stir in toasted pecans.
Over medium heat, heat same skillet until hot; brush lightly with salad oil. Pour batter by 1/4 cups into hot skillet, making 2 or 3 pancakes at a time. Cook until tops are bubbly and bubbles burst; edges will look dry. With pancake turner, turn and cook until undersides are golden; place on warm platter; keep warm. Repeat until all batter is used, brushing skillet with more salad oil if necessary.
In small saucepan over medium heat, heat maple syrup until very warm. In cup, mix cinnamon with 1 tablespoon confectioners' sugar. Sprinkle pancakes with cinnamon-sugar; serve with warm maple syrup. Garnish platter with fruit.
Raspberry "Cheesecake" French Toast
TOTAL TIME:
0 

hours 

35 

mins
6 oz.
cream cheese, softened
8
(1/2″ thick) sliced brioche
1/2 c.
raspberries, plus more for serving
Confectioners' sugar, for garnish
With mixer on medium speed, beat cream cheese with vanilla until smooth. Stir in raspberry jam.
In a large shallow dish, whisk milk, eggs, and cinnamon.
Spread cheese mixture on one side of brioche slices. Divide raspberries among 4 slices; top with remaining slices, pressing to make 4 sandwiches.
Heat a 12″ nonstick skillet on medium; spray with cooking spray. Dip sandwiches into egg mixture, turning to soak both sides. Place two sandwiches in skillet; cook 2 to 3 minutes per side or until golden brown.
Transfer to a plate; keep warm in oven at 200 degree F while cooking remaining sandwiches. Dust with confectioners' sugar; serve with maple syrup and more raspberries.
Love Toast
2 
slice white sandwich bread
Finely chopped fresh herbs
Spread mayonnaise on both sides of 2 slices white sandwich bread. With medium heart-shaped cookie cutter, cut centers from bread. In 12-inch nonstick skillet, melt butter on medium. Add bread (and centers) to skillet. Cook 5 minutes or until golden brown. Turn bread over. To each heart-shaped hole, add 1 large egg; sprinkle eggs with pinch of salt and pepper. Reduce heat to medium-low. Cook 5 to 7 minutes, or until whites are set. Sprinkle with finely chopped capers and herbs (such as parsley, chives or basil) if desired.
Cinnamon Rolls
PREP TIME:
0 

hours 

30 

mins
TOTAL TIME:
2 

hours 

30 

mins
1 
package active dry yeast
1/4 c. 
packed light brown sugar
1 c. 
confectioners' sugar
1 tsp. 
pure vanilla extract
In a small saucepan, heat 1/2 cup milk and 1/2 cup water on medium-low heat until warm but not hot to touch.
Meanwhile, in a large bowl, whisk together the yeast, 1 cup flour, and 2 tablespoons granulated sugar. Stir in the warm milk mixture. Cover and set aside until thick and foamy, about 15 minutes.
Mix in the salt and 1/4 cup melted butter. Gradually mix in the remaining 2 cups flour. Cover and let rise until doubled in size, about 1 hour.
Meanwhile, lightly coat a 9- by 13-inch pan with oil. Line the pan with parchment, leaving a 3-inch overhang on the 2 long sides; coat the parchment. In a small bowl, combine the brown sugar, cinnamon, and the remaining 2 tablespoons granulated sugar.
Punch down the dough. Turn out onto a floured surface and knead until it comes together. Roll into a 9- by 12-inch rectangle. Spread with the 1/4 cup softened butter and sprinkle with the cinnamon-sugar mixture. Starting from the long side, roll the dough into a tight log, pinching the seam to seal.
Slide a long piece of unflavored dental floss under the log of dough about 1 inch from the end. Holding the thread taut, lift the ends and cross to cut off a piece of dough. Repeat to cut twelve 1-inch-thick rolls. Transfer the rolls cut-side up to the prepared pan, spacing them equally. Cover and let rise until the rolls are touching, about 20 minutes.
Meanwhile, heat the oven to 375 degrees F. Bake the rolls until puffed and lightly golden brown, 25 to 27 minutes.
During the last 5 minutes of cooking, in a small saucepan, whisk together the confectioners' sugar, vanilla, remaining 2 tablespoons milk, and remaining 1 tablespoon butter and cook over low heat until smooth, 2 minutes. Drizzle over the cinnamon rolls.
Bacon Chive Waffle
TOTAL TIME:
0 

hours 

10 

mins
5 
slices cooked bacon, crumbled
Make waffle batter as package directs, replacing half of any added liquid with Best-Ever Ranch. Fold in bacon.
Cook waffles in waffle iron. Serve topped with additional ranch and crumbled bacon, if desired.
Valentine's Day Breakfast Mimosa
Mimosas Ingredients
2 oz chilled homemade Strawberry Juice or store bought if you can find it
3 oz chilled Andres of California Moscato Champagne
1 sliced strawberry for each mimosa
a fresh strawberry for garnish
To Mix a Strawberry Mimosas
Place strawberry slices in the bottom of a champagne flute.
Fill the champagne flute halfway full of the strawberry juice.
Pour champagne into the flute until full.
Use caution and slowly pour the champagne in the champagne flute as it will foam and overflow as you pour the champagne in the glass.
Garnish each glass with a fresh berry.
Will make about 6-8 mimosas.
Is there anything more romantic than writing a love letter to your sweetheart?
Plan a Movie Marathon
Plan Your Valentine's Day Movie Marathon with Our Ranking of the 75 Best Romantic Films of All Time
To All The Boys I've Loved Before (2018)
Valentine's Day is the day of love letters after all, so we had to include this sweet Netflix rom-com, which tells the story of love letters gone awry.
Love, Simon (2018)
"Silver Linings Playbook" (2012)
"Moulin Rouge" (2001)
"William Shakespeare's Romeo + Juliet" (1996)
"Pretty Woman" (1990) 
"Say Anything" (1989)
Valentine's Day Recipes
Steak with peppercorn sauce
YIELDS:1 SERVING
PREP TIME:0 HOURS 5 MINS
TOTAL TIME:0 HOURS 20 MINS
2 tbsp. 
extra-virgin olive oil
Freshly ground black pepper
In a medium skillet over medium-high heat, heat oil. Season steak with salt and pepper on both sides. When oil is just about to smoke, add steak. Cook 7 minutes, then flip and add butter. Baste with butter and cook another 5 minutes or until internal temperature reaches 140°, for medium.
Remove from pan and let rest 5 minutes before cutting.
Pan-Seared Strip Steak
Peppercorn sauce
Prep: 10 mins
Cook: 15 mins
Easy Serves 4
Ingredients
1 tbsp butter
2 large shallots , finely chopped
3 tsp green peppercorns , in brine, drained
3 tbsp brandy
100ml red wine
200ml good-quality beef stock
4 tbsp double cream
Method
 Put the butter in a large, high-sided frying pan, then fry the shallots and peppercorns over a medium heat for 5 mins, until the shallots have softened but not browned. Add the brandy and cook until it has reduced away to almost nothing.
Pour the wine into the pan, turn up the heat and boil rapidly until reduced by half. Add the stock and reduce again, this time by two-thirds, this will take around 5 mins. Stir the cream into the sauce and allow it to thicken slightly. Check the sauce is seasoned to your liking before serving with steak.
The Ultimate Beef Wellington
Level: Intermediate
Total: 7 hr
Prep: 1 hr
Cook: 6 hr
Yield: 6 to 8 servings
3 pints (1 1/2 pounds) white button mushrooms
2 shallots, peeled and roughly chopped
4 cloves garlic, peeled and roughly chopped
2 sprigs fresh thyme, leaves only
2 tablespoons unsalted butter
2 tablespoons extra-virgin olive oil
Kosher salt and freshly ground black pepper
One 3-pound center cut beef tenderloin (filet
mignon), trimmed
Extra-virgin olive oil
Kosher salt and freshly ground black pepper
12 thin slices prosciutto
6 sprigs of fresh thyme, leaves only
2 tablespoons Dijon mustard
Flour, for rolling out puff pastry
1 pound puff pastry, thawed if using frozen
2 large eggs, lightly beaten
1/2 teaspoon coarse sea salt
Minced chives, for garnish
Green Peppercorn Sauce, recipe follows
Roasted Fingerling Potatoes with Fresh Herbs
and Garlic, recipe follows
Warm Wilted Winter Greens, recipe follows
2 tablespoons olive oil
2 shallots, sliced
2 cloves garlic, peeled and smashed
3 sprigs fresh thyme, leaves only
1 cup brandy
1 box beef stock
2 cups cream
2 tablespoons grainy mustard
1/2 cup green peppercorns in brine, drained,
brine reserved
2 pints fingerling potatoes
2 sprigs fresh rosemary
2 to 3 sprigs fresh sage
3 sprigs fresh thyme
6 cloves garlic, left unpeeled
3 tablespoons extra-virgin olive oil, plus for
sheet pan
Salt and pepper
1/4 cup honey
1/2 cup balsamic vinegar
1/2 pint walnuts, for garnish
3 bunches assorted winter greens (such as
Swiss chard, radicchio, or escarole), washed,
stemmed, and torn into pieces
1 tablespoon grainy mustard
Extra-virgin olive oil
1/2 cup pomegranate seeds, for garnish
Parmesan shavings, for garnish
1 shallot, chopped, for garnish
Directions:
For the Duxelles:
To make the Duxelles: Add
mushrooms, shallots, garlic, and
thyme to a food processor and pulse until
finely chopped. Add butter and olive oil to a
large saute pan and set over medium heat.
Add the shallot and mushroom mixture and
saute for 8 to 10 minutes until most of the liquid has evaporated. Season with salt
and pepper and set aside to cool.
For the Beef:
To prepare the beef: Tie the tenderloin in 4 places so it holds its cylindrical shape
while cooking. Drizzle with olive oil, then season with salt and pepper and sear all
over, including the ends, in a hot, heavy-based skillet lightly coated with olive oil –
about 2 to 3 minutes. Meanwhile set out your prosciutto on a sheet of plastic wrap
(plastic needs to be about a foot and a half in length so you can wrap and tie the
roast up in it) on top of your cutting board. Shingle the prosciutto so it forms a
rectangle that is big enough to encompass the entire filet of beef. Using a rubber
spatula cover evenly with a thin layer of duxelles. Season the surface of the duxelles
with salt and pepper and sprinkle with fresh thyme leaves. When the beef is seared,
remove from heat, cut off twine and smear lightly all over with Dijon mustard. Allow to
cool slightly, then roll up in the duxelles covered prosciutto using the plastic wrap to
tie it up nice and tight. Tuck in the ends of the prosciutto as you roll to completely
encompass the beef. Roll it up tightly in plastic wrap and twist the ends to seal it
completely and hold it in a nice log shape. Set in the refrigerator for 30 minutes to
ensure it maintains its shape.
Preheat oven to 425 degrees F.
On a lightly floured surface, roll the puff pastry out to about a 1/4-inch thickness.
Depending on the size of your sheets you may have to overlap 2 sheets and
press them together. Remove beef from refrigerator and cut off plastic. Set the beef in
the center of the pastry and fold over the longer sides, brushing with egg wash to
seal. Trim ends if necessary then brush with egg wash and fold over to completely
seal the beef – saving ends to use as a decoration on top if desired. Top with coarse
sea salt. Place the beef seam side down on a baking sheet.
Brush the top of the pastry with egg wash then make a couple of slits in the top
of the pastry using the tip of a paring knife ¿ this creates vents that will allow the
steam to escape when cooking. Bake for 40 to 45 minutes until pastry is golden
brown and beef registers 125 degrees F on an instant-read thermometer. Remove
from oven and rest before cutting into thick slices. Garnish with minced chives, and
serve with Green Peppercorn Sauce, Roasted Fingerling Potatoes with Fresh Herbs
and Garlic, and Warm Wilted Winter Greens.
Green Peppercorn Sauce:
Add olive oil to pan after removing beef. Add shallots, garlic, and thyme; saute for
1 to 2 minutes, then, off heat, add brandy and flambe using a long kitchen
match. After flame dies down, return to the heat, add stock and reduce by about half.
Strain out solids, then add 2 cups cream and mustard. Reduce by half again, then
shut off heat and add green peppercorns.
Roasted Fingerling Potatoes with Fresh Herbs and Garlic:
Preheat oven to 500 degrees F and place a baking sheet inside to heat.
Add potatoes, rosemary, sage, thyme, and garlic to a medium bowl. Drizzle with
olive oil, and season with salt and pepper. Remove sheet pan from oven, lightly
coat with olive oil, and pour potatoes onto pan. Place potatoes in oven and reduce
heat to 425 degrees F. Roast for 20 minutes, or until crispy on outside and tender on
inside.
Warm Wilted Winter Greens:
Cook honey and balsamic together over medium-high heat in a large saute pan,
about 5 minutes. Toast walnuts in a small skillet; set aside to cool.
Pile greens on a platter. Stir mustard into balsamic-honey dressing, then whisk
in about 1 cup extra-virgin olive oil; pour over greens. Season greens with salt
and pepper and garnish with walnuts, pomegranate seeds, shavings of Parmesan,
and shallot.
Use extreme caution when igniting alcohol. Remove the pan from the
heat source before adding the alcohol. Pour the alcohol into the pan
and carefully ignite with a match or click lighter. Return the pan to
the heat and gently swirl to reduce the flames.
Classic Lemon Cheesecake
INGREDIENTS
Crust:

1 cup all-purpose flour
1/4 cup superfine sugar
7 tablespoons unsalted butter, chopped

Filling:

3/4 pound cream cheese, softened
1 pound ricotta
4 eggs
1 1/3 cups superfine sugar
1/4 cup fresh lemon juice
2 tablespoons finely grated lemon zest
1/2 teaspoon vanilla extract
1 1/2 tablespoons cornstarch
1 1/2 tablespoons water
1 cup whipping cream, whipped
PREPARATION
Preheat oven to 300°F. Place the flour, sugar and butter in a bowl and rub with your fingertips to form a rough dough. Using the back of a spoon, press the mixture into the base of a lightly greased 8″ round springform pan lined with non-stick parchment paper. Bake the crust for 30 minutes or until golden and just cooked. Set aside.
To make the filling, place the cream cheese, ricotta, eggs, sugar, lemon juice and zest, and vanilla in a food processor and process until smooth. Place the cornstarch and water in bowl and mix until smooth. Add the cornstarch mixture to the cheese mixture and mix to combine. Pour over the crust and bake for 1 hour and 10 minutes or until light golden and just set. Turn the oven off and allow to cool in the oven with the door closed. Refrigerate for 1 hour or until cold. Top with the whipped cream to serve.
Potato Gnocchi
Total:

 

2 hr 30 min

(includes cooling time)

Active:

 

1 hr 5 min
Ingredients:
Directions:
Special equipment: a potato ricer or box
grater; a gnocchi paddle or fork
Add the potatoes to a large pot, cover
with cold water by about 2 inches and
bring to a boil over medium-high heat. Cook at a steady boil, adding more water to the
pot if necessary, until the potatoes can be pierced easily with the tip of a knife, about
50 minutes. Drain and set aside until cool enough to handle.
Peel the potatoes and cut the flesh into large pieces. Pass the potato flesh
through a potato ricer (see Cook's Note) into a mound on a clean work surface
and sprinkle with 1 teaspoon salt. Let the potatoes cool completely.
Sprinkle the flour over the mound of potatoes. Drizzle the egg over the flour and
begin to combine with a fork. Once everything has started to clump together, use
your hands to gently knead and fully combine the ingredients, about 2 minutes; do
not overwork the dough. Gather the dough into a ball.
Line a baking sheet with parchment. Cut the dough into 4 pieces. Working with
one piece at a time on a lightly floured surface, roll the dough into a 3/4-inchthick log. Use a bench scraper or knife to cut the log into 1-inch pieces. Roll each
piece on a gnocchi paddle or the back of the tines of a fork to form grooves. Place on
the prepared baking sheet. Repeat with the remaining dough.
Bring a large pot of salted water to a boil. Add the gnocchi and cook until they
begin to float, 1 to 2 minutes, then cook 1 minute longer. Strain and toss with
sauce as desired.
Linguine with Shrimp Scampi
Level: Easy
Total: 25 min
Prep: 10 min
Cook: 15 min
Yield: 3 servings
Vegetable oil
1 tablespoon kosher salt plus 1 1/2 teaspoons
3/4 pound linguine
3 tablespoons unsalted butter
2 1/2 tablespoons good olive oil
1 1/2 tablespoons minced garlic (4 cloves)
1 pound large shrimp (about 16 shrimp),
peeled and deveined
1/4 teaspoon freshly ground black pepper
1/3 cup chopped fresh parsley leaves
1/2 lemon, zest grated
1/4 cup freshly squeezed lemon juice (2 lemons)
1/4 lemon, thinly sliced in half-rounds
1/8 teaspoon hot red pepper flakes
Directions:
Drizzle some oil in a large pot of boiling salted water, add 1 tablespoon of salt and the linguine, and cook for 7 to 10 minutes, or according to the directions on the package.Meanwhile, in another large (12-inch),
heavy-bottomed pan, melt the butter and olive oil over medium-low heat. Add the garlic. Saute for 1 minute. Be careful, the garlic burns easily! Add the shrimp, 1 1/2 teaspoons of salt, and the pepper and saute until the shrimp have just turned pink, about 5 minutes, stirring often. Remove from the heat, add the parsley, lemon zest, lemon juice, lemon slices, and red pepper flakes. Toss to combine. When the pasta is done, drain the cooked linguine and then put it back in the pot. Immediately add the shrimp and sauce, toss well, and serve.
Strawberry Salad With Balsamic-Cardamom Dressing
Level:

 

Easy

Total:

 

10 min
Level: Easy
Total: 10 min
Prep: 10 min
3 tablespoons balsamic vinegar
2 tablespoons agave nectar or honey
Miniscule pinch of ground cardamom (It's
strong stuff!)
Kosher salt and freshly ground pepper
1 pound strawberries, hulled and quartered
1 pint blackberries
1 large sprig mint, leaves roughly torn
Directions:
Whisk the balsamic vinegar, agave nectar, cardamom, a pinch of salt and a few generous grinds of pepper in a
medium bowl.  Tumble in the strawberries and blackberries, sprinkle the mint over them and gently toss, being careful not to bruise the berries. Taste and adjust the seasonings to your palate.
Chocolate Chip-Date French Toast
Level: Easy
Total: 35 min
Prep: 25 min
Cook: 10 min
Yield: 2 to 4 servings
6 large egg yolks (save the whites for your
ultra-healthy breakfast tomorrow!)
1 1/2 cups whole milk
1 teaspoon vanilla extract
1/4 cup fresh orange juice
1 teaspoon grated orange zest
2 tablespoons packed light brown sugar
1/2 teaspoon ground cinnamon
1/2 teaspoon garam masala
Kosher salt
Unsalted butter, for frying
1 small loaf challah bread, sliced 1 inch thick
Small handful of semisweet chocolate chips
4 dates, pitted and chopped
1/2 cup pure maple syrup
1 teaspoon bourbon
Directions:
Make the French toast: Whisk the egg yolks, milk, vanilla, orange juice and zest, brown sugar, cinnamon, garam masala and a pinch of salt in a large glass baking dish.
Preheat the oven to 200 degrees F.
Put a wire rack on a baking sheet and place in the oven.
Set a large skillet over medium heat and add 1 tablespoon butter. While the
butter melts, prick a few holes on each side of a slice of bread with a fork. Lay it
in the egg mixture and, using either a fork or your hands, push the bread into the egg
mixture so the bread loosens up a little and soaks up the liquid. Flip and repeat.
Using a slotted spatula or tongs, pick up the bread, allowing the excess egg
mixture to drip off, and lay it in the hot pan. As the first side is cooking, 2 to 3
minutes, push chocolate chips and chopped dates into the soft, uncooked side of the
bread. Be assertive! Then flip and cook 2 to 3 more minutes. Remove and set on the
rack in the oven to stay warm. Repeat with the remaining slices of bread, adding more
butter to the pan if needed.
Meanwhile, make the syrup: Combine the maple syrup and bourbon. Warm it in
the microwave, if you want. (You can make the syrup the night before; store in a
jar in the fridge, then warm before serving.)
Pomegranate-Ginger Sparklers
Level: Easy
Total: 10 min
Prep: 10 min
1 cup sugar
1/4 cup finely minced peeled ginger
1 bottle (750 ml) cava or other dry sparkling
wine
1/2 teaspoon pomegranate molasses
Directions:
Combine the sugar, 1 cup water and the ginger in a saucepan over medium low heat; allow to come to a gentle simmer, stirring until the sugar has completely dissolved.
Remove from the heat and let the ginger syrup cool to room temperature.
Strain the syrup and discard the ginger.
Pop open the bubbly and grab a couple of champagne flutes. Divide the pomegranate molasses between the flutes, then add about 2 tablespoons of the ginger syrup to each. Top with the bubbly. Clink glasses and enjoy! (Store the remaining ginger syrup in the fridge. You can drizzle it into seltzer the rest of the
week.)
Steakhouse Sheet Pan Dinner for Two
Level: Easy
Total: 1 hr 15 min
Active: 30 min
Yield: 2 servings
2 tablespoons unsalted butter, melted, plus more for greasing the sheet pan
4 tail-on jumbo shrimp, peeled and deveined
2 teaspoons fresh thyme leaves
3 small cloves garlic, minced
Kosher salt and freshly ground black pepper
1/4 cup grated Parmesan
2/3 cup heavy cream
1 pound Yukon gold potatoes (about 6), sliced into 1/8-inch rounds
2 ounces cream cheese, at room temperature
One 10-ounce package frozen spinach, thawed and squeezed completely dry
2/3 cup shredded Gruyere (about 5 ounces)
Two 8-ounce New York strip steaks (1 to 1 1/2 inches thick
Directions:
Special equipment: two 4-ounce ramekins Position an oven rack in the top third of the oven and preheat to 450 degrees F. Lightly grease a third of an 18-by-13-inch sheet pan with butter.
Toss the shrimp with the melted butter, 1 teaspoon thyme, a third of the minced garlic, 1/2 teaspoon salt and a few grinds of pepper in a medium bowl until well coated; set aside. Mix the Parmesan, 1/3 cup heavy cream, remaining 1 teaspoon thyme, half the remaining garlic, 1/2 teaspoon salt and a few grinds of pepper in a small bowl.
Arrange half of the potato slices in a single, overlapping layer on the buttered part of the sheet pan and pour the heavy cream mixture over the top. Top with the remaining potato slices. Cover the potatoes with foil and bake until tender when pierced with a fork, 15 to 17 minutes. Whisk together the cream cheese, remaining 1/3 cup heavy cream, remaining garlic and 1/4 teaspoon salt in a medium bowl until smooth. Fold in the spinach until well coated. Divide the mixture between two 4-inch ramekins and press the spinach down so that it is flat and the cream mixture is pooling a bit on top. Remove the pan from the oven, remove the foil and sprinkle the potatoes with the Gruyere. Put the steaks down the middle of the pan and sprinkle generously with salt and pepper. Put the ramekins on one end of the empty third of the pan so that they are side by side. Bake until an instant-read thermometer inserted into the middle of the steak registers 95 degrees F, 12 to 14 minutes. Remove the pan from the oven and turn on the broiler. Create 2 hearts with the shrimp on the pan beside the ramekins by connecting the tails. Broil until the steaks start to turn brown in some spots, an instant-read thermometer inserted into the middle of the steak reaches 125 degrees F (for medium-rare), the shrimp are opaque and the cheese on the potatoes turns golden and starts to crisp, 3 to 4 minutes. Let rest 5 to 10 minutes. Slice and serve the steak on plates alongside the shrimp, potatoes and creamed spinach.
Paella
Level: Easy
Total: 1 hr 35 min
Active: 1 hr 5 min
Yield: 6 servings
4 cups chicken broth
1/4 teaspoon saffron threads
Olive oil, for cooking
1/2 pound andouille sausage, sliced into 1/2-
inch pieces
1 chicken breast, medium diced
Kosher salt
1/2 Spanish onion, small diced
4 cloves garlic, minced
1 teaspoon pimenton
1 green bell pepper, small diced
1 red bell pepper, small diced
2 cups Bomba rice
One 15-ounce can crushed tomatoes
1/2 cup dry white wine
1/2 cup fresh or frozen peas
6 large shrimp (size U10), shells and tails on
12 mussels, cleaned
1/2 bunch fresh parsley, roughly chopped
1 lemon, cut into wedges
Directions:
Special equipment: a 16-inch paella pan
Heat chicken broth in a small pot.
Add saffron to a small bowl and pour in about 3 tablespoons of the warm chicken broth. Allow to steep until ready to use.
Heat a 16-inch paella pan over medium heat. Add olive oil to coat. Add andouille sausage and sear until golden brown on all sides, then remove from the pan and set aside. Add the chicken and sprinkle with salt. Sear on all sides until golden brown(chicken doesn't need to be cooked through; it will continue to cook later). Remove chicken and set aside. Add the onions to the pan and cook until translucent, about 4
minutes. Add the garlic and pimenton and cook until just translucent and soft, about 2 minutes. Add the bell peppers and saute until they begin to soften, a few minutes. Add the saffron broth and stir to combine. Add the rice and stir to combine. Add the tomatoes and white wine, then bring to a boil. Add the remaining hot broth and bring to a simmer. Reduce heat to low and allow rice to cook and liquid to be absorbed,
about 20 minutes.
Stir in the peas, chicken and sausage. Sprinkle with salt. At this point it is important to stop stirring and allow the bottom to crisp up. That's the best part!
Arrange the shrimp and mussels on top and cook; turn shrimp after 7 minutes.
Continue to cook until shrimp have turned pink and mussels have opened, about 3
minutes more. Remove paella from the stove and garnish with parsley and lemon
wedges. Serve out of the paella pan and share with friends!
Valentine's Day Punch 
Ingredients
2 cans frozen raspberry lemonade (use only 2/3 the amount of water)
2 liters lemon lime soda
1/2 gallon raspberry sherbet/sorbet
raspberries for garnish
Instructions
In a large pitcher mix together raspberry lemonade, only using 2/3 the amount of water called for in the instructions.
Let raspberry lemonade and lemon lime soda chill before serving.
When ready to serve, add raspberry lemonade and lemon lime soda (equal parts) into a punch bowl.
Add scoops of sherbet/sorbet to punch bowl.
Garnish with raspberries.
Serve.
CUPID'S HOT CHOCOLATE
MATERIALS
¼

 

a cup of Sugar

6

 

cubes of Baker's White Chocolate

2

 

pinches

 

of Salt

¼

 

a cup of Hot Water

¾

 

of a quart of Strawberry Milk

1

 

teaspoon

 

of Vanilla

5

 

drops of Pink Food Coloring

Whip Cream

 

for topping

Sprinkles

 

for topping
INSTRUCTIONS
Start by adding sugar, chocolate, salt, and water to a sauce pan.

Stir on medium heat until melted and combined well.

Add in strawberry milk and vanilla.

Bring to a boil and then remove from heat.

Add in food coloring and stir well.

Top with whip cream and sprinkles.

Serve and enjoy!
Serves: 2 Prep Time: 5 Minutes Cooking Time: 0 Minutes
INGREDIENTS
3/4 cup dry ginger ale
1/2 cup fresh raspberries
1/2 pkt Sweet'N Low
1 cup pink Moscato chilled – I love the Gallo Family Pink Moscato
heart-shaped ice cubes
INSTRUCTIONS
Before you do anything else, make sure your Moscato is chilled and you have heart-shaped ice cubes in the freezer – if you have a heart-shaped ice tray, and if not, any ice cubes will do.
In a blender combine the ginger ale, raspberries, and Sweet'N Low. This will make just over a cup, which you will divide in half for two glasses.
Place a few ice cubes into the glass, add the raspberry mixture (half per glass), and then top with the pink Moscato.
Add a raspberry garnish to the top – I threaded a few onto a fun drink stirrer.
Now drop a few heart-shaped ice cubes carefully on top.
Valentine's Day Lunch Charcuterie Board
Galentine's Day Charcuterie Board
YIELDS:20
PREP TIME: 0 HOURS
10 MINS TOTAL
TIME:3 HOURS 0 MINS
INGREDIENTS
FOR THE FILLING:
1 (16-oz.) container ricotta
1/2 c. mascarpone cheese
1/2 c. powdered sugar, divided
3/4 c. heavy cream
1 tsp. pure vanilla extract
1 tsp. orange zest
1/4 tsp. kosher salt
1/2 c. mini chocolate chips, for garnish
FOR THE SHELLS:
2 c. all-purpose flour, plus more for surface
1/4 c. granulated sugar
1 tsp. kosher salt
1/2 tsp. cinnamon
4 tbsp. cold butter, cut into cubes
6 tbsp. white wine
1 large egg
1 egg white, for brushing
Vegetable oil, for frying
DIRECTIONS
MAKE FILLING:
Drain ricotta by placing it a fine mesh strainer set over a large bowl. Let drain in refrigerator for at least an hour and up to overnight.
In a large bowl using a hand mixer, beat heavy cream and 1/4 cup powdered sugar until stiff peaks form.
In another large bowl, combine ricotta, mascarpone, remaining 1/4 cup powdered sugar, vanilla, orange zest, and salt. Fold in whipped cream. Refrigerate until ready to fill cannoli, at least 1 hour.
MAKE SHELLS:
In a large bowl, whisk together flour, sugar, salt, and cinnamon. Cut butter into flour mixture with your hands or pastry cutter until pea-sized. Add wine and egg and mix until a dough forms. Knead a few times in bowl to help dough come together. Pat into a flat circle, then wrap in plastic wrap and refrigerate at least 1 hour and up to overnight.
On a lightly floured surface, divide dough in half. Roll one half out to ⅛" thick. Use a 4" circle cookie cutter to cut out dough. Repeat with remaining dough. Re-roll scraps to cut a few extra circles.
Wrap dough around cannoli molds and brush egg whites where the dough will meet to seal together.
FOR FRYING:
In a large pot over medium heat, heat about 2″ of oil to 360°. Working in batches, add cannoli molds to oil and fry, turning occasionally, until golden, about 4 minutes. Remove from oil and place on a paper towel-lined plate. Let cool slightly.
When cool enough to handle or using a kitchen towel to hold, gently twist shells off of molds to remove.
Place filling in a pastry bag fitted with an open star tip. Pipe filling into shells, then dip ends in mini chocolate chips.
FOR AIR FRYER:
Working in batches, place molds in basket of air fryer and cook at 350° for 12 minutes, or until golden.
When cool enough to handle or using a kitchen towel to hold, gently remove twist shells off of molds.
Place filling in a pastry bag fitted with an open star tip. Pipe filling into shells, then dip ends in mini chocolate chips.
Prosecco Grapes
YIELDS:10 PREP TIME:0 HOURS 10 MINS TOTAL TIME:1 HOUR 10 MINS
INGREDIENTS
2 lb. green grapes
1 (750-ml) bottle prosecco
4 oz. vodka
1/2 c. sugar
DIRECTIONS
In a large bowl, pour prosecco and vodka over grapes. Let soak in fridge at least 1 hour.
Drain grapes in a colander and pat dry, then transfer to a small baking sheet and pour sugar on top. Shake pan back and forth until grapes are fully coated in sugar.
Serve in a bowl.
Campfire Strawberries
YIELDS:24 PREP TIME:0 HOURS 5 MINS TOTAL TIME:0 HOURS 5 MINS
Ingredients
16 large strawberries
1.5 cup marshmallow fluff
Instructions
Wash strawberries and pat them dry. Place a skewer into the top of each berry.
Place marshmallow fluff in a microwave-safe bowl and heat for 5-10 seconds, or until melted.
Dip a strawberry into the melted fluff so that it is about ¾ of the way covered. Toast over a campfire or stove-top flame until golden brown.
Repeat with each berry and enjoy!
Creamy Pumpkin Pasta with Pine Nut Gremolata
TOTAL TIME:
0 

hours 

35 

mins
2 
(12-ounce) strip steaks (about 1 1/2 inches thick each)
Kosher salt and freshly ground black pepper
3 tbsp. 
olive oil, divided
4
cloves skin-on garlic, plus 2 cloves finely chopped, divided
1
sprig rosemary, plus 1 teaspoon chopped rosemary, divided
12 oz. 
ounces assorted mushrooms (such as oyster, shiitake, and cremini), quartered
1
bunch spinach, thick stems discarded and leaves roughly chopped (about 6 cups)
1/2 c.
crème fraîche or sour cream
Preheat oven to 425°F. Season steak with salt and pepper. Heat a medium-size cast-iron skillet over medium-high heat. Add 1 tablespoon oil. Add steak, skin-on garlic, and rosemary sprig. Cook, turning once, until browned, 4 to 8 minutes.
Transfer skillet to oven, and roast to desired doneness, 3 to 6 minutes for medium. Transfer steaks to a cutting board, loosely tent with foil, and let rest at least 10 minutes before slicing.
Return skillet to medium-high heat (make sure to keep an oven mitt on the handle). Add mushrooms and remaining 2 tablespoons oil. Season with salt. Cook, stirring occasionally, until softened and starting to brown, 6 to 8 minutes. Add chopped garlic and chopped rosemary and cook, stirring, until fragrant, 1 minute.
Add mustard and wine. Cook, stirring, until thickened, 30 seconds. Transfer mushrooms to a plate. Add spinach to skillet and cook, tossing, until beginning to wilt, 1 to 2 minutes. Remove from heat, and stir in crème fraîche and mushrooms. Season with salt and pepper. Serve with sliced steak.
Crispy Chicken Thighs with Garlic and Rosemary
TOTAL TIME:
0 

hours 

20 

mins
2 tbsp.
fresh lemon juice
1/4 tsp.
red pepper flakes
Kosher salt and freshly-ground black pepper
8
small bone-in, skin-on chicken thighs (about 2 1/4 pounds total)
8
cloves garlic, smashes and skins removed
Whisk together stock, lemon juice, mustard, rosemary, and pepper flakes in a bowl. Season with salt. 
Heat a 12-inch cast-iron skillet over medium heat until hot, 1 to 2 minutes. Season chicken with salt and pepper. Place, skin sides down, in the skillet. Place a second smaller skillet on top of chicken and weigh it down with soup cans. Cook until the skins are golden brown and crisp, 7 to 9 minutes. 
Remove cans and top skillet. Flip chicken and reduce heat to medium-low. Add garlic and cook until the chicken is cooked through, 2 to 3 minutes. Transfer chicken to a platter; reserve skillet. Add stock mixture to reserved skillet. Cook, scraping up any brown bits, until slightly thickened, 1 to 2 minutes. Spoon over chicken.
Avocado and Strawberries with Honey Vinaigrette
Steak with Creamy Mushrooms and Spinach
TOTAL TIME:
0 

hours 

35 

mins
2
(12-ounce) strip steaks (about 1 1/2 inches thick each)
Kosher salt and freshly ground black pepper
3 tbsp. 
olive oil, divided
4
cloves skin-on garlic, plus 2 cloves finely chopped, divided
1
sprig rosemary, plus 1 teaspoon chopped rosemary, divided
12 oz.
ounces assorted mushrooms (such as oyster, shiitake, and cremini), quartered
1
bunch spinach, thick stems discarded and leaves roughly chopped (about 6 cups)
1/2 c.
crème fraîche or sour cream
Preheat oven to 425°F. Season steak with salt and pepper. Heat a medium-size cast-iron skillet over medium-high heat. Add 1 tablespoon oil. Add steak, skin-on garlic, and rosemary sprig. Cook, turning once, until browned, 4 to 8 minutes.
Transfer skillet to oven, and roast to desired doneness, 3 to 6 minutes for medium. Transfer steaks to a cutting board, loosely tent with foil, and let rest at least 10 minutes before slicing.
Return skillet to medium-high heat (make sure to keep an oven mitt on the handle). Add mushrooms and remaining 2 tablespoons oil. Season with salt. Cook, stirring occasionally, until softened and starting to brown, 6 to 8 minutes. Add chopped garlic and chopped rosemary and cook, stirring, until fragrant, 1 minute.
Add mustard and wine. Cook, stirring, until thickened, 30 seconds. Transfer mushrooms to a plate. Add spinach to skillet and cook, tossing, until beginning to wilt, 1 to 2 minutes. Remove from heat, and stir in crème fraîche and mushrooms. Season with salt and pepper. Serve with sliced steak.
Bacon French Toast Bake
PREP TIME:
0 

hours 

20 

mins
TOTAL TIME:
1 

hour 

15 

mins
1 
loaf challah or brioche bread, cut into 1/2-in.-thick slices (about 1 lb.)
2 c. 
grated Gruyere cheese (about 8 oz.)
1/4 c. 
plus 1 tbsp. maple syrup
Leave bread slices spread out on rack or platter at room temperature at least 2 hours or until slightly stale. Grease 3-quart baking dish.
Arrange bread in prepared baking dish, slightly overlapping. In large bowl, whisk eggs, half-and-half, Gruyere, 1/4 cup maple syrup, cinnamon, and 1/2 teaspoon each salt and pepper until combined. Pour all over bread in baking dish. With hands, press down on bread to submerge. Cover baking dish with plastic wrap. Refrigerate at least 4 hours or up to 1 day.
Preheat oven to 375 degrees F. Remove plastic. Sprinkle bacon all over top of bread mixture. Bake 45 to 50 minutes or until golden brown and set. Drizzle with remaining 1 tablespoon maple syrup before serving.
Romantic Valentine's Day Quotes to Express Your Love
Life is the flower for which love is the honey.Victor Hugo
To love and be loved is to the feel the sun from both sides.David Viscott
Whatever souls are made of, his and mine are the same.Emily Bronte, "Wuthering Heights"
Love recognizes no barriers. It jumps hurdles, leaps fences, penetrates walls to arrive at its destination full of hope. Maya Angelou
If I know what love is, it is because of you.
Hermann Hesse
Love is the whole thing. We are only the pieces.Rumi
Love is the greatest refreshment in life.Pablo Picasso
Nobody has ever measured, not even poets, how much the heart can hold.Zelda Fitzgerald
Love is something eternal … The aspect may change but not the essence.Vincent Van Gogh
If you live to be a hundred, I want to live to be a hundred minus one day so I never have to live without you.A.A. Milne
You can't blame gravity for falling in love.Albert Einstein
If I had a flower for every time I thought of you … I could walk through my garden forever.Alfred Tennyson
Love is friendship that has caught fire.Ann Landers
Loving is not just looking at each other, it's looking in the same direction.Antoine de Saint-Exupéry
You know you're in love when you can't fall asleep because reality is finally better than your dreams.Dr. Seuss
Love is composed of a single soul inhabiting two bodies.Aristotle
Each time you love, love as deeply as if it were forever.Audre Lorde
The best thing to hold onto in life is each other.Audrey Hepburn
You are my heart, my life, my one and only thought.Arthur Conan Doyle
You never lose by loving. You always lose by holding back.Barbara De Angelis
They invented hugs to let people know you love them without saying anything.Bil Keane
I know of only one duty, and that is to love.Albert Camus
Kisses are a better fate than wisdom.E.E. Cummings
To be brave is to love someone unconditionally without expecting anything in return.Madonna
The heart has its reason of which reason knows nothing.Blaise Pascal
The best and most beautiful things in the world cannot be seen or even touched. They must be felt with the heart.Helen Keller
There is only one happiness in this life, to love and be loved.George Sand
How do I love thee? Let me count the ways.Elizabeth Barrett Browning
The single most extraordinary thing I've ever done with my life is fall in love with you Beth Pearson, "This Is Us
For it was not into my ear you whispered, but into my heart. It was not my lips you kissed, but my soul.Judy Garland
All you need is love. But a little chocolate now and then doesn't hurt.Charles M. Schulz
I carry your heart
(I carry it in my heart)E.E. Cummings
Love doesn't make the world go round. Love is what makes the ride worthwhile.Franklin P. Jones
There is always some madness in love. But there is also always some reason in madness.Friedrich Nietzsche
We are most alive when we're in love.John Updike
There is no charm equal to tenderness of heart.Jane Austen
Love liberates. It doesn't bind.Maya Angelou
Being deeply loved by someone gives you strength, while loving someone deeply gives you courage.Lao Tzu
You always gain by giving love.Reese Witherspoon
Love isn't something you find. Love is something that finds you.Loretta Young
If you find someone you love in your life, then hang on to that love.Diana, Princess of Wales
One is loved because one is loved. No reason is needed for loving.Paulo Coelho
Darkness cannot drive out darkness, only light can do that. Hate cannot drive out hate, only love can do that.Martin Luther King Jr.
True love stories never have endings.Richard Bach
For the two of us, home isn't a place. It is a a person. And we are finally home.Stephanie Perkins
A flower cannot blossom without sunshine, and man cannot live without love.Max Muller
Doubt thou the stars are fire; Doubt that the sun doth move; Doubt truth to be a liar; But never doubt I love.William Shakespeare
Love is our true destiny. We do not find the meaning of life by ourselves alone — we find it with another.Thomas Merton
When you're a kid, you assume your parents are soulmates. My kids are gonna be right about that.Pam Beesly, "The Office
Lovers don't finally meet somewhere. They're in each other all along.Rumi
Love grows more tremendously full, swift, poignant as the years multiply.Zane Grey
Love is like the wind, you can't see it, but you can feel it.Nicholas Sparks
I have found the one whom my soul loves.Song of Solomon 3:4
Sing Your Heart Out With Karaoke
"Unforgettable" (1951)
"Unforgettable" (1951)
Nat King Cole's jazz song about an indelible romance was such such a hit that it earned a spot in the Grammy Hall of Fame.
"That's Amore" (1953)
The lyrics in this classic Italian song are pretty cheesy: "When the moon hits your eye like a big pizza pie, that's amore." But with his Rat Pack charm, Dean Martin makes it work.
"What Is This Thing Called Love?" (1955)
Speaking of Rat Pack, Frank Sinatra could fill a whole separate list of his best love songs — he even has a compilation album full of them! — but this tune stands out for it slow, soulful charisma.
"One In A Million" (1956)
This song by The Platters touches on love, fate and heaven. And it lives on: The Platters are still performing today (when pandemic precautions allow), albeit with with new members.
"At Last" (1960)
This soulful Etta James track about the moment you find your true love also made its way into the Grammy Hall of Fame. Beyoncé even sang this song for the President and First Lady at Barack Obama's first inauguration.
"Can't Help Falling In Love" (1961)
You've probably heard this ballad a thousand times (it's been covered by plenty of other artists), but Elvis Presley's classic never gets old. It was actually the last song he performed in concert before he passed away
"My Girl" (1965)
Not only was this upbeat song by The Temptations the group's most well-known tune, it was recently added to the Library of Congress National Recording Registry, so it's saved forever.
"L-O-V-E" (1965)
This classic jazz song by Nat King Cole was such a hit that he recorded it in various other languages, including Spanish and Japanese.
"All You Need is Love" (1967)
It's hard to pick just one from The Beatles, who produced an incredible number of love songs in the '60s — "And I Love Her" and "Love Me Do" are a couple of other alternatives — but "All You Need Is Love" really says all you need to know.
"I'll Be There" (1970)
If you want your significant other to be ride-or-die for you, this should be your ballad — done either by the Jackson 5, or Mariah Carey.
"Strangers" (1970)
The lyrics to this song by the Kinks include the chorus, "We are not two, we are one," making it a popular song for weddings.
"Strangers" (1970)
The lyrics to this song by the Kinks include the chorus, "We are not two, we are one," making it a popular song for weddings.
"Maybe I'm Amazed" (1970)
Paul McCartney's solo tribute to his wife, Linda, ranks up there among the best of the Beatles' output.
"She's Got a Way" (1971)
Though Billy Joel's "Just the Way You Are" might get more attention, this song from Joel's first album has more of a vulnerable falling-in-love feeling to it.
"The First Time Ever I Saw Your Face" (1972)
Even though it's technically a cover, the Roberta Flack version is hands-down the most definitive version of this song, about love at first sight. She's just that legendary.
"Let's Stay Together" (1972)
This song is timeless, but legend has it that Al Green wrote the lyrics to it in just 15 minutes. Recording it took a lot longer, NPR reports, because Green wanted to use a powerhouse vocal on the track, and producer Willie Mitchell had to convince him to "just let it ooze out
"Shining Star" (1975)
Would you love to have someone call you their shining star? This also is an uptempo number, in case you're looking for a love song you can dance to.
"Wonderful Tonight" (1977)
Eric Clapton wrote this sweet ballad about his then-wife Pattie Boyd. She's also the subject of Clapton's hit song "Layla" — even though Boyd was married to George Harrison when he wrote it. 
"Heroes" (1977)
Here's to all the romances that make you feel like a hero, even if it's just for one day.
"Endless Love" (1981)
Lionel Richie and Diana Ross's passionate R&B song from the '80s was named the biggest duet of all time by Billboard magazine.
"You're The Inspiration" (1984)
There's no doubt this soft-rock song is a classic, but it almost wasn't Chicago's: According to a 2004 interview with lead singer Peter Cetera, the legendary band originally wrote the song for country star Kenny Rogers.
"I Just Called to Say I Love You" (1984)
Stevie Wonder's affectionate ballad proves that it's the little things in life that matter: The ode to quick declarations of love won both an Academy Award and a Golden Globe Award for Best Original Song for its appearance in the movie The Woman in Red with Gene Wilder
"Crazy for You" (1985)
Madonna is more known for songs about frank sexuality than tender ballads (hello, "Like a Virgin"), but "Crazy for You" shows that the Material Girl's softer side is just a talented as her showier persona.
"Kiss" (1986)
A love song you can really groove to, Prince offers a catchy ode to being open-minded when it comes to love.
"Just Like Heaven" (1987)
The Cure proved that goths could have a romantic side and write some of the mushiest, most beautiful lyrics ever recorded.
"I Will Always Love You" (1992)
Okay, this is technically a breakup song, but whether it's sung by Whitney Houston or Dolly Parton, the part that everyone shouts in karaoke puts it firmly in the "lovesong" column (and we can all yadda-yadda the sad parts).
"I'll Make Love to You" (1994)
Sometimes, there's something to be said for not being subtle. Like, at all. Boys II Men gets that.
"Always Be My Baby" (1996)
Who says love songs always have to be serious and heart-rending? Sometimes this poppy, playful tune by Mariah Carey is just the sort of sentiment you need.
"Fell In Love With a Girl" (2002)
Sometimes, when you fall in love, you just want to shout from the rooftops — as Jack White does in this explosive, two-minute rock tune.
"She Will Be Loved" (2002)
Maroon 5 released this smooth, romantic song as the third single from their debut album Songs About Jane. Its softer tone expanded the band's audience to a combination of pop and alt-rock listeners.
"Crazy in Love" (2003)
Beyonce and Jay-Z recorded this energetic dance song years before they got married. The music experts at Rolling Stone even say it's the best song of the 21st century (so far).\
"Maps" (2004)
Indie rockers Yeah Yeah Yeahs were mostly known for bombastic rock songs until this ballad — with its "they don't love you like I love you" refrain — came out of nowhere and blew everyone away.
"Make You Feel My Love" (2008)
This romantic song really showcases Adele's amazing vocal range — we could listen to it on repeat all day.
"I'm Yours" (2008)
This happy, upbeat jam is definitely one of Jason Mraz's most well-known songs. The lyrics are corny, cute, and surprisingly catchy.
"Just The Way You Are" (2010)
This pop song by Bruno Mars was his debut single, and a huge success — and, with a message of loving a person without wanting to change them, we can see why.
"All of Me" (2013)
John Legend wrote this sentimental piano ballad — and it gets even better when you know he wrote it for his for his wife, the always-entertaining Chrissy Teigen.
"Thinking Out Loud" (2014)
This slow, heartfelt Ed Sheeran song was the most popular wedding song of 2017, which just so happened to be the same year Sheeran and his now-wife Cherry Seaborn got engaged.
"Say You Won't Let Go" (2016)
James Arthur has been releasing music since he won the British competition show The X Factor in 2012, and this soft pop song was his breakthrough on the United States charts.
"Beyond" (2018)
This soulful R&B song by Leon Bridges spent 21 weeks on the Billboard charts. Though it never reached the top position, it's still No. 1 in our hearts.
"Lover" (2019)
Admit it: The first time you heard this Taylor Swift song, you wished you were back in high school so you could slow-dance to it with your crush.
"Comfortable" (2020)
Lyrics to this say, "'Cause I feel so comfortable with you," which is definitely one of the perks of a relationship — and H.E.R. makes it sound very sexy.
Funny Leslie Knope Galentine's Day Quotes
"What's Galentine's Day? Oh, it's only the best day of the year," — Leslie Knope
"Ladies celebrating ladies. It's like Lilith Fair, minus the angst. Plus frittatas. — Leslie Knope
"Uteruses before duderuses…Ovaries before brovaries." — Leslie Knope
"You rainbow-infused, space unicorn." — Leslie Knope
"I like you and I love you." — Leslie Knope
"You poetic, noble, land mermaid." — Leslie Knope
"No one achieves anything alone." — Leslie Knope
"You are the most beautiful, glowing, sun-goddess ever." — Leslie Knope
"We need to remember what's important in life: friends, waffles, work. Or waffles, friends, work. Doesn't matter, but work is third." — Leslie Knope
"You beautiful tropical fish." — Leslie Knope'
Cute Galentine's Day Instagram Captions for BFFS
On Galentine's Day, we wear pink.
All my single ladies.
Chosen family.
Bestie time is the best time.
Roses are red, violets are blue, this wine is cheaper than dinner for two.
In squad we trust.
You'll always have a pizza my heart.
Love is beautiful. Friendship is better.
Best friends are hard to find because the very best one is already mine.
Pizza and you are all I need.
A girl can survive without a boyfriend, but she can't survive without a best friend.
"Maybe our girlfriends are our soulmates, and guys are just people to have fun with." — Sex and the City
You're the 'she' to my 'nanigans.'
We go together like coffee and donuts.
Sisters before misters.
"True friends are like diamonds — bright, beautiful, valuable, and always in style." — Nicole Richie
You can't sip with us.
In the cookie of life, friends are the chocolate chips.
I hit the BFF jackpot for sure.
Love you a brunch.
We make an egg-cellent pair.
Blessed with the best.
Sorry only my best friend is the best.
When worst comes to worst, the squad comes first.
Friends who slay together, stay together.
We finish each other's sandwiches.
My OG Valentine.
Prepare for trouble and make it double.
You'll always be my Galentine.
There's nothing better than best friends. Except best friends with chocolate and wine.
Making memories with you is my favorite thing to do.
We go together like chocolate and roses.
"A sweet friendship refreshes the soul." — Proverbs 27:9
"A good friend is like a four-leaf clover: hard to find a lucky to have." — Irish Proverb
It's the friends you can call up at 4 a.m. that matter.
All Access Pass
The ball's in his court: With an annual subscription to MasterClass, he can enhance his guitar skills from Carlos Santana or pretend he's a masterchef like Gordon Ramsey.