Hellraiser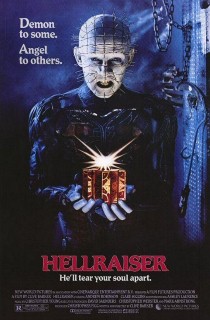 Year: 1987
Director: Clive Barker
The head villain/eventual hero (there's a sickening number of terrible Hellraiser sequels) behind Clive Barker's Hellraiser franchise is the Cenobite Pinhead, sent from the pits of his own personal hell dimension to drag you down into the depths with him. Where he tortures you. For eternity. All because you opened a fancy Rubik's Cube.
 Coco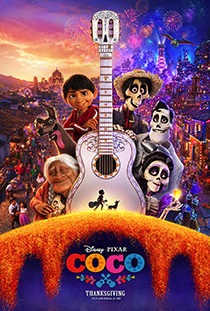 Year: 2017
Director: Lee Unkrich
With the release of Coco, the 19th film from Pixar Studios, there are at least two questions the answer to which every member in the audience can be certain of before that desk lamp comes hopping across the screen. Will the animation be top-notch, meriting adjectives like "vibrant" and "gorgeous" and perhaps even "luscious?" Without a doubt. Will the voice acting be superb, enhancing the aforementioned animation in every way? You bet it will!
Thor: Ragnarok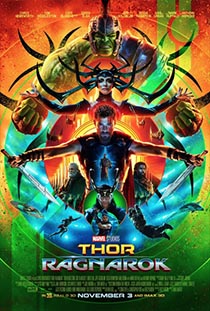 Year: 2017
Director: Taika Waititi
Taika Waititi, who seems determined to mine every ounce of comedy—be it physical, situational or conversational—from a tale that's both rollicking buddy movie and retelling of the least uplifting tale in all of Norse mythos. Given the source material and the director's track record, I'm not surprised there was plenty of ammo for Waititi or how well he used it—I'm just shocked and delighted he was allowed to use it in the first place.
Star Wars: The Last Jedi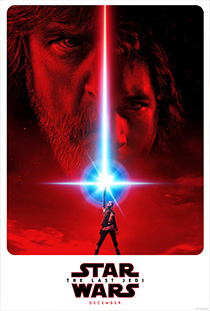 Year: 2017
Director: Rian Johnson
The Last Jedi is able to pull off. That movie reminded you how much power and primal force this series still had. This movie is an even more impressive magic trick: It uses that power and force to connect you to something larger. Not everything in The Last Jedi works perfectly, but even its few missteps are all founded in the desire for something new, to take risks, to push an American myth into uncomfortable new directions.
 She's Gotta Have It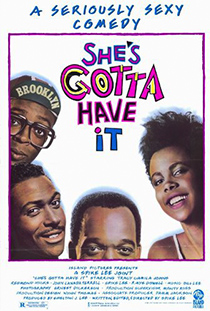 Year: 1986
Director: Spike Lee
An explosively frank feature debut that immediately announced Lee's brave, fresh new voice in American cinema, She's Gotta Have It, shot like a documentary, is a levelheaded exploration of a young black woman named Nola (Tracy Camilla Johns) trying to decide between her three male lovers, while also flirting with her apparent bisexuality, in order to, first and foremost, figure out what makes her happy.
 Casino

Year: 1995
Director: Martin Scorsese
Martin Scorsese's second adaptation of a Nicholas Pileggi book, Casino is often overlooked as a lesser iteration of the first, 1990's Goodfellas. The two are similar enough—pretty much all that's missing behind or in front of the camera is Ray Liotta—but while this 1995 film may not rise to the level of Goodfellas, a movie that falls short of one of the best films of the decade can still reach pretty high. Casino marks the eighth collaboration between two of the best of their generation (Scorsese and Robert De Niro), but the film is more than just bookend material for some sophomore film studies class.
Magic Mike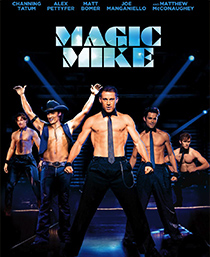 Year: 2012
Director: Steven Soderbergh
Hot producer-star Channing Tatum draws from his personal history for this raucous comedy-drama set in Tampa's Xquisite Male Dance Revue. Tatum worked as a stripper for eight months early in his career, and if Magic Mike is any indication, it was a good time for both the ladies and the performers—the movie certainly is. Channing plays the titular main attraction at a weekend dive run by onetime-stripper-turned-manager Dallas (Matthew McConaughey). Mike is a popular performer, but stripping three nights a week doesn't pay the bills on his swank beachfront pad and brand-new pickup truck, so he makes ends meet by working a construction gig. He's also got a couple of entrepreneurial enterprises on the side, including a detailing business that may or may not actually have customers and a dream to custom-build furniture full-time. The guys' hands-on performances, choreographed by Alison Faulk, are enthusiastic and energetic, if not always polished, with indelible set pieces like the part-Singin' in the Rain, part-Matrix treatment of "It's Raining Men" that introduces us to the act.
 Se7en

Year: 1995
Director: David Fincher
It's hard to think of a '90s movie that did more short-term damage to the length of your fingernails than David Fincher's Se7en. Sticking close to detectives David Mills (Brad Pitt) and almost-retired William Somerset (Morgan Freeman) on the trail of John Doe, a murderer who plans his kills around the seven deadly sins, the film allows us to watch Somerset teach a still-naive Mills valuable life lessons around the case, which has morally charged outcomes aimed at such victims as a gluttonous man and a greedy attorney.
 The Witch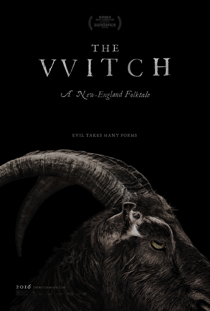 Year: 2016
Director: Robert Eggers
From its first moments, The Witch strands us in a hostile land. We watch (because that's all we can do, helplessly) as puritan patriarch William (Ralph Ineson) argues stubbornly with a small council, thereby causing his family's banishment from their "New England" community. We watch, and writer-director Robert Eggers holds our gaze while a score of strings and assorted prickly detritus—much like the dialogue-less beginning to There Will be Blood —rise to a climax that never comes. It's a long shot, breathing dread: The wagon lurches ever-on into the wilderness, piling the frontier of this New World upon the literal frontier of an unexplored forest. It's 1620, and William claims, "We will conquer this wilderness." Eggers' "New England Folk Tale" is a horror film swollen with the allure of the unknown. To say that it's reminiscent of the Salem Witch Trials, which take place 70 years after the events in the film, would be an understatement—the inevitable consequences of such historic mania looms heavily over The Witch.
Under the Skin

Year: 2013
Director: Jonathan Glazer
Under the Skin is unified in purpose and in drive. It is a biting examination of sexual politics and a dissertation on the bodies we inhabit—how those bodies create a paradigm of ownership. Scarlett Johansson plays the alien avatar, the predator, the cipher whose weakness is her awakening humanity. When she looks in a mirror, lost in a gaze at her own body, it's a reminder to us to find some remove from our weary familiarity with ourselves, to think, "Golly, what strange things we are." The film's tragic conclusion is an assertion that we achieve some positive ideal of what it is to be human when we accept a state of vulnerability, when we forsake the power position in our sexual communication.
Black Panther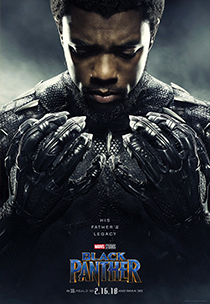 Year: 2018
Director: Ryan Coogler
 Black Panther might be the first MCU film that could claim to most clearly be an expression of a particular director's voice. We shouldn't go so far as to call it auteurist, because it's still a Disney movie and (perhaps ironically) a part of that monopolizing Empire—i.e., eat the rich—but Black Panther's action scenes, especially, feel one with Coogler's oeuvre. Look only to an early scene in a South Korean casino, in which T'Challa (Chadwick Boseman), Okoye (Danai Gurire) and Nakia (Lupita Nyong'o) plan to intercept a deal between Klaue and everyone's favorite CIA milquetoast, Everett Ross (Martin Freeman, lovable) for a vibranium-filled artifact which Klaue stole from some colonizer-run museum with Killmonger's help.
https://pagead2.googlesyndication.com/pagead/s/cookie_push.html#aHR0cHM6Ly9leGFtcGxlLmNvbS9waXhlbDE_Z29vZ2xlX2dpZD1DQUVTRU1vYTExQ0UwdzgzVkJSWGFPSk0xRk0mZ29vZ2xlX2N2ZXI9MSZnb29nbGVfcHVzaD1BSE5GMTNJeHo2N0R0a21FQXJBQnhGMjBmWFJHVTBjOFYwU0tzbWdlTUc0Z09FNTI=,aHR0cHM6Ly9nb29nbGUtY20ucC52ZXJ1dGEuY29tL2Fkc2VydmVyL2Nvb2tpZW1hdGNoP3BuaWQ9MzAwMDAwMCZnb29nbGVfZ2lkPUNBRVNFRkRBSVdZR3lQcU1PRm5YeUFxekxocyZnb29nbGVfY3Zlcj0xJmdvb2dsZV9wdXNoPUFITkYxM0l4ejY3RHRrbUVBckFCeEYyMGZYUkdVMGM4VjBTS3NtZ2VNRzRnT0U1Mg==,aHR0cHM6Ly9zeW5jLnRpZGFsdHYuY29tL2dlbmVyaWN1c2Vyc3luYy5hc2h4P2RwaWQ9Z2xyZHImZ29vZ2xlX2dpZD1DQUVTRUJpU2hnWktFa1ZkV1VkSDNCeGozSjAmZ29vZ2xlX2N2ZXI9MSZnb29nbGVfcHVzaD1BSE5GMTNJeHo2N0R0a21FQXJBQnhGMjBmWFJHVTBjOFYwU0tzbWdlTUc0Z09FNTI=,aHR0cHM6Ly9jbS5nLmRvdWJsZWNsaWNrLm5ldC9waXhlbC9hdHRyP2Q9QUhORjEzSTdSclFZRkY2ZVdUVW4wbWpVdTRfazBMX3lwYnZpM1lBNF96cXBDLUROWnc=The Godfather Trilogy: Part I; Part II; Part III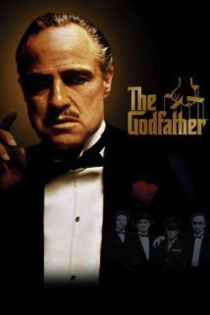 Year: 1972; 1974; 1990
Director: Francis Ford Coppola
The definitive immigrant story/definitive American tragedy: These are the awful things we are forced to do, and this is whom we do them for. The best mob stories ask: "How do I take care of me and mine?" How far are you willing to go to protect your own? In The Godfather and its sequels, the story of the Corleone family becomes the centerpiece of a deep meditation on family and power. Francis Ford Coppola answers: Ultimately, you will lose one in the vain pursuit of the other. During the second film, Family don Michael's (Al Pacino) wife Kay (Diane Keaton, unrecognizable in her youth) gets her one really powerful scene as she reveals to her husband that she had an abortion because she can't bear the thought of raising another child in the mob. He wouldn't understand, she rants, because of "this Sicilian thing that's been going on for 2,000 years!" Before, we flash back to 1941 and the fight that results from Michael revealing his enlistment in the Marines to his family: either the beginning of his personal fall or one last reminder that he's always viewed himself as apart, as better. True tragedy comes from a fatal, internal flaw, and something about this scene is meant to suggest his. His family leaves him in the room alone. The only other times that both Michael and Vito (Marlon Brando; Robert De Niro) are alone on screen in the films occur in the tense moments before they kill—always in explicit defense of the family.
Schindler's List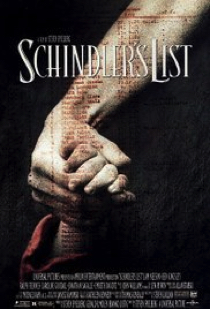 Year: 1993
Director: Steven Spielberg
Schindler's List's may be a humorless Academy Awards punchline at this point, but rewatch Spielberg's epic historical drama on its own merits, and witness its greatness on par with some of the best works by Spielberg's heroes, like David Lean. Spielberg seemingly gives his all to the story of a selfish businessman (Liam Neeson kicks surprisingly little Nazi ass here) gradually coming to terms with the inhuman atrocities of the Holocaust, putting his life on the line to save as many Jews as he can.